National University of San Marcos – the oldest continuously functioning university in the Americas
The university was chartered on May 12, 1551 by a royal decree signed by Charles V, Holy Roman Emperor, which makes it the oldest officially established university in the Americas and, as such, one of the oldest universities in the world.
The city where this university is located is home to the oldest higher learning institution in the New World. The city has the highest concentration of institutions of higher learning on the continent. It is located in the valleys of the Chillón, Rímac and Lurín rivers, in the central coastal part of the country, overlooking the Pacific Ocean. With a population approaching 9 million, this city is the most populous metropolitan area of the country. Today, around one-third of the country's population lives in the metropolitan area.
View the picture and read the above article BEFORE you take the quiz.
Take the quiz and let's see how good you are regarding this building.
Quiz #37 National University of San Marcos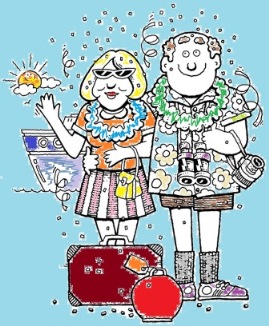 This Travel Quiz is about National University of San Marcos. There may be clues to help guess an answer. The level of this test is medium difficulty.
Answer all questions. Each answer is worth about 10 points. If you don't know the answer, then take a guess (unless you want a guaranteed zero for the answer).
This test is timed (2 min) so be aware of that.
The city, and country for that matter, is a potential place you might want to visit.