Fun and Adventure in New York City in May

Here are more USA city quizzes about cities in the United States. The first is a quiz about New York City.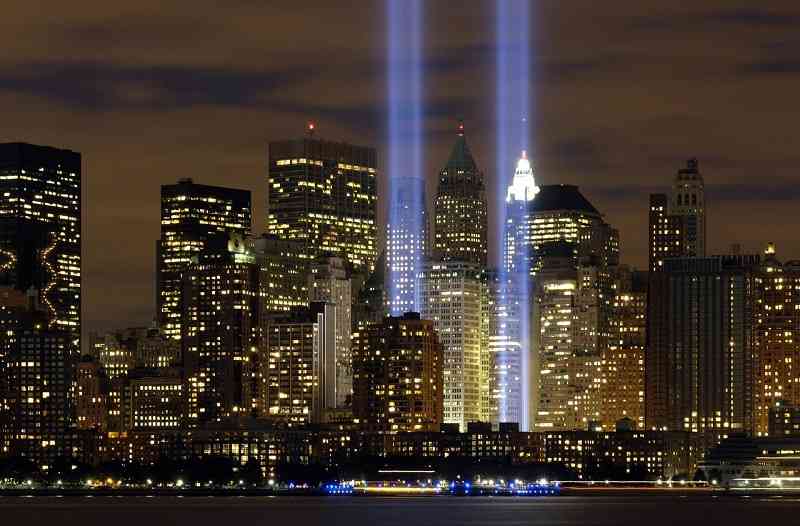 With a census-estimated population in 2013 of 8,405,837 in a land area of only 305 square miles (790 km2), New York City is the most densely populated major city in the United States. The city of New York exerts a significant impact on commerce, finance, media, art, fashion, research, technology, education, and entertainment. It is located on one of the world's largest natural harbors. Amazingly as many as 800 languages are spoken in New York, making it the most linguistically diverse city in the world.
Many districts and landmarks in New York City are well known to the city's 55 million or so, annual visitors. Several sources have ranked New York the most photographed city in the world. The real estate market in Manhattan's is among the most expensive in the world. Manhattan's Chinatown has the highest concentration of Chinese people in the Western Hemisphere, with multiple signature Chinatowns developing across the city.
Springtime in New York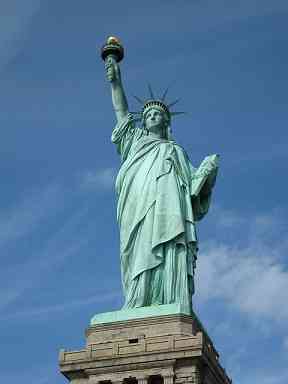 So you're thinking of visiting New York City or "The Big Apple?" What's it like in the springtime? The energy and the atmosphere you'll experience there really is hard to compare to other places. NYC may surprise you with the strong wind coming from north or from the Ocean and channeling itself along its streets and avenues. That helps in relieving any air pollution that might exist. In fact, you won't really notice pollution and traffic smog because if the strong breezes.
Though the image many people have of New York is endless skyscrapers and packed sidewalks, the city also boasts numerous lovely parks, ranging from small squares to the 850-acre Central Park, the big green and famous park of the city. There you can stroll along its leafy boulevards, paddle in ponds, go jogging or skating or even taking a horse-ride lesson. There are other worthwhile parks in every borough, more than enough to keep any visitor busy.
The BIKE NEW YORK Event
If you like healthy or sporty activities, you would be happy to know that the city has a major event that may please you in May. On the first Sunday in May, the 3rd to be exact for 2015, rent a bike and get ready for the BIKE NEW YORK event that takes place every year for an annual marathon. It is the largest mass cycling event in the USA organized with the aim to promote and encourage bicycling and bicycle safety. The tour route runs for 42 miles, through the five boroughs of New York City and crosses over major bridges and under several others, including the famous Brooklyn Bridge!
The event is a perfect occasion to take great pictures of the city loaded with all sorts of bikers. You can of course expect to see all kinds of extravagant means of transportation on 2 wheels! It takes off from Battery Parking and travels through Manhattan, Bronx, Queens, Brooklyn and Staten Island. Before returning to Manhattan, it crosses the Verrazano Bridge, the word's longest suspension bridge, so long that the curvature of the earth surface had to be a factor into its design.
For sure The Bike New York event is the unique occasion to ride in it, because normally it isn't allowed to cyclists. From 1977 the BIKE NEW YORK has grown every year and today it brings together more than 32,000 riders enjoying the cycling and the New York's car-free streets.
The Tour is closed by a tour-ending festival with live music, entertainment, food and exhibitions. There is a website which will provide you with all information you might need. www.Bike.nyc. Note this message on their website as of 2/7/2015: Standard registration for the TD Five Boro Bike Tour is sold out, but you can still sign up as a VIP!
Bicycle expo – May 1 – 2, 2015
Visit 90 bicycle and accessory exhibitors, and attend biking presentations and classes at Bike Expo New York in Midtown Manhattan. Free.
A Few other NYC Events in May
Five Boro Craft Beer Fest: May 1st which features 33 craft brewers serving over 100 Craft Beers, local food vendors, and a band at Studio Square. You can find out more about it here http://www.fiveborocraftbeerfest.com/
New York Spring Spectacular: A new musical about springtime in New York, starring high-tech puppets and the dancing Rockettes at Radio City Music Hall. see http://www.newyorkspringspectacular.com/
Long Island Marathon Weekend: which also includes a sports and fitness expo on Friday; a 5K and 1-mile Saturday; and a marathon, half marathon, and 10K Sunday. Find out more here: http://www.run-li.com/site/
Soho film festival: There are great films from around the world at the Soho International Film Festival at Village East Cinema. http://www.sohofilmfest.com/
Spring Arts & Music Festival: Featuring 300 artists, sculptors, photographers, and crafters, rides, games, entertainment and food vendors. Free. http://www.hobokennj.org/hoboken-spring-arts-music-festival/
Harlem Jazz Shrines Festival: The festival features new and established artists in historic Harlem venues. http://harlemjazzshrines.org/
Bronx Week: Includes a film festival, neighborhood tours, Bronx Ball, parade, and a food & arts festival. https://www.facebook.com/BronxWeek
Bayou n' Brooklyn Music Festival: Features Cajun-zydeco music and dance of Louisiana, fiddle and guitar workshops, jam sessions, and Southern food at Jalopy Theatre and School of Music in Brooklyn. http://bayou-n-brooklyn.com/
Gospelfest: A talent competition that also features top gospel singers at the Prudential Center in Newark. http://www.prucenter.com/event.php?EventID=171
Dutch Festival: Features jazz music, blooming tulips, face painting, craft vendors, and authentic Dutch food and beverages outdoors on the campus of Hofstra University in Hempstead. http://www.hofstra.edu/Community/Fest/Fest_dutch.html
Mother's Day Celebration: It is at Central Park Zoo and a ticket includes baby animal feeding, a scavenger hunt, craft making, and treats for an adult and child. https://tickets.wcs.org/mainstore.asp?vid=8#cat1078
Lower East Side Festival of the Arts: Features dance, film, music, poetry, theater, and visual art at the Theater for the New City. Free. http://www.theaterforthenewcity.net/les.htm
Brooklyn Uncorked: Sip award-winning New York state wines and taste fine fare while you saunter around Skylight One Hanson in Brooklyn at Brooklyn Uncorked. http://www.ediblemanhattan.com/event/brooklyn-uncorked-2/
Manhattan Cocktail Classic: It offers nearly 100 events, including a black-tie opening-night gala, tastings, parties, pairings, seminars, and a trade conference. http://www.manhattancocktailclassic.com/
Steampunk World's Fair: Combine mad science with the Victorian era and you have Steampunk World's Fair, which features music, entertainment, costumes, games, social activities, and friendly people at the Radisson Hotel in Piscataway. http://steampunkworldsfair.com/
World Science Festival: Attend 50 world-class lectures, films, and events on science and innovation at World Science Festival. http://www.worldsciencefestival.com/
The above are just a few of the many things happening in the city in May. There are so many more events going on in May in New York City. You'll just have to do a bit of searching to find all of them.
Food and what not to Miss
As you might expect of the Big Apple, all the eating options are covered and you can find almost every type of food available and every cuisine of the world represented. There are literally tens of thousands of restaurants in the city. They say in New York you will spend a fortune. Well that's not completely true. It depends of course on what you desire and how expensive your tastes are. But if a breakfast at Tiffany's windows can bring imagination to your trip, you'll find it doesn't have to be that expensive.
First, there are Starbucks everywhere. You can get a great cup of coffee there along with other goodies or a good breakfast. It definitely won't be the cheapest, but at least it's a known quality. For lunch you have lots of choices. For a lunch break you can either decide to enter a supermarket and make yourself a couple of sandwiches or try an Asian deli.
A Thai deli will serve you well. You won't believe how tasty and still genuine a soup can be with salted veggies, boiled eggs with chicken nuggets! If you aren't interested in healthy foods there are plenty of fast food places.
Also there is street food.
In New York, more than in any other American or European city, is the astonishing amount of street food, food cooked and served on the streets. Starting with the thousands of hot dog stands on almost every street corner, the possibilities are endless. Other street vendors sell Italian ices, pretzels, ice cream, and roasted peanuts. Also, look around for the coffee truck (often found in Union Square), dessert truck, and the Belgian waffle truck that roams around the city.
New York hot dog
Nothing represents New York street food like the almighty hot dog. Affectionately called "dirty water dogs" by the locals, a New York hot dog is typically all-beef, served in a plain bun, and topped with mustard, ketchup, relish, or any combination of the three.
New York bagel
There is no bagel like the New York bagel anywhere else in the world. Bagels are a doughnut-shaped round of boiled dough that is then baked until it has a distinctive, chewy, sweet interior and a leathery outer crust. They arrived from the old world with Jewish immigrants from Eastern Europe and have become utterly New York in character. You can get bagels anywhere in the city, but for the best bagels you may have to trek away from the main tourist sites.
New York pizza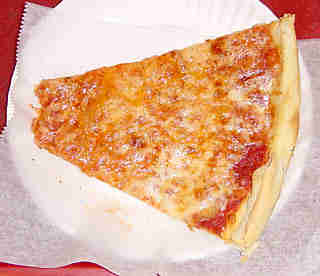 Don't leave New York without trying New York pizza. While pizza in New York is generally considered a fast food, the most respected pizzerias in the city are those that act like sit-down restaurants, serving whole pies only; no slices.
New York deli sandwich
Brought over by Jewish immigrants, corned beef or pastrami sandwiches are another specialty of New York City. A "Reuben", a grilled sandwich piled high with corned beef, Swiss cheese, dressing and sauerkraut between two slices of rye bread, is always a good choice. Be aware that a good deli sandwich doesn't come cheap; be prepared to spend upwards of $15 for a good sandwich.
New York desserts
Another New York claim to fame is the New York cheesecake, which relies upon heavy cream, cream cheese, eggs and egg yolks to add a richness and a smooth consistency. Another dessert of New York origin is the egg cream, also often referred to as a "chocolate egg cream", milk, a blend of chocolate syrup and seltzer water.
Vegetarians and Vegans
Vegetarians and vegans will find New York to be a paradise with hundreds of vegetarian-only restaurants and good veggie options in even the most expensive places. There are many vegetarian only restaurants with offerings varying from macrobiotic food to Ayurvedic thalis or Asian Buddhist food. What's more, almost every restaurant at every point on the price scale has vegetarian dishes that are more than an afterthought.
Accommodations
In terms of accommodations, there are several options you can consider. Let's suppose hostels are the cheapest lodging you can find and there are several in NYC. They offer clean and comfy dorms and private accommodation. Some may also offer the opportunity to stay for a long time and have cheap monthly rates. In Manhattan, there are a few hostels offering quite reasonable prices. Expect to pay up to $50 for a hostel.
There are several hostels in Manhattan including two Jazz Hostels and one official Hostelling International hostel. There are many places that call themselves "hostel" and offer accommodations below $100 a night. Some cater exclusively to students. You are advised to make reservations months in advance.
You will find some of the most expensive accommodations in the world in New York. Expect to pay $100–$200 for a budget hotel room with shared bath, $250–$350 for a mid-range hotel with a decent room and a restaurant and/or room service; and much higher price in a high end hotel. Most accommodations below $200 in Manhattan are a small room with space only for a bed, a TV, perhaps a sink, and little else.
Be aware that the quality of hotels varies significantly in the city. In many cheap hotels away from the center such as along the West Side Highway or in the outer reaches of Queens, you may share the premises with hourly customers! As a tourist you definitely don't want that kind of experience! If you plan to be in New York city during the height of the tourist season, booking months in advance would be wise.
Once booked, enjoy this fantastic city. However long you stay there is only so much you can see or experience. It would take many trips to NYC to experience most of what the city has to offer. Final tip: do not take too much stuff with you. You will very likely be buying a lot of souvenirs and other things to take back home.
Read the article, then take the easy quiz to reinforce what you read. Warning; even though most quizzes are easy, don't skip the article and then take the quiz or you might find out you're on the fail list.
---
New York City Vs. Everywhere Else
Published to Youtube on Aug 23, 2013
The Center of the Universe, by the numbers.
---
50 Things to do in New York City | Top Attractions Travel Guide
Uploaded to Youtube on Jul 24, 2014
This travel video guide which highlights 50 of the top attractions. In a city like New York this means we barely scratched the surface, but hopefully this video will highlight the cornucopia of possibilities that is the Big Apple.
We try our best to cover all of the top attractions including fine arts, entertainment, festivals, dining, architecture and museums as well as focusing on lesser known off the beaten path attractions to cover all forms of tourism. If you only have time to visit only one city in the United States it ought to be NYC, USA:
1 Grand Central Terminal
2 The High Line
3 Meatpacking District
4 Greenwich Village
5 Brooklyn Bridge
6 Williamsburg
7 Street Art in Williamsburg
8 Prospect Park
9 Dumbo
10 New York Style Pizza
11 Bryant Park
12 New York Public Library
13 Staten Island Ferry
14 Statue of Liberty
15 Battery Park
16 Little Italy
17 Little Korea
18 Chinatown

19 Coney Island
20 Mermaid Parade

21 The Cloisters
22 Harlem's Apollo Theatre
23 Soul Food in Harlem at Sylvia's
24 World Trade Center Memorial
25 Trinity Church
26 Wall Street
27 Lincoln Center
28 Ride a Bicycle
29 Watch a New York Yankees baseball game at Yankee Stadium
30 MET Museum (Metropolitan Museum of Art

31 Flatiron Building
32 Washington Square Park
33 NYU (New York University)

34 National Museum of the American Indian
35 Museum of Natural History

36 Times Square
37 MOMA (Museum of Modern Art)
38 Roosevelt Island Tramway
39 Fifth Avenue Shopping
40 Rockefeller Center
41 Empire State Building
42 Carnegie Hall
43 Central Park
44 Strawberry Fields
45 Street Food
46 Catch a Broadway Theatre Performance
47 Madison Square Garden
48 African Burial Ground
49 Columbus Circle
50 Take the Subway Metro
If you've been to New York City please leave a comment below about your experiences.
View the pictures and read article above BEFORE taking quiz.
Take this quiz about New York City and see how much you've learned or remember.
Quiz #95 Fun and Adventure in New York City in May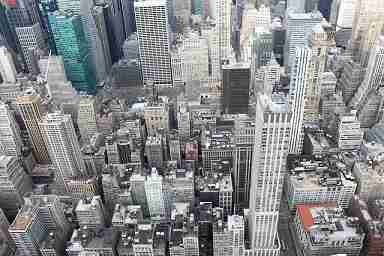 This Travel Quiz is about Fun and Adventure in New York City in May. This is a true or false quiz. The level of this quiz is easy.
Answer all questions. Each answer is worth about 10 points. If you don't know the answer, then take a guess (unless you want a guaranteed zero for the answer).
This test is timed (2 min) so be aware of that.
New York is a potential city you might want to visit. Even if you've been there you certainly haven't seen or experienced all there is in the city. New York City beacons you.
More Quizzes