1-question Quizzes to Challenge your Mind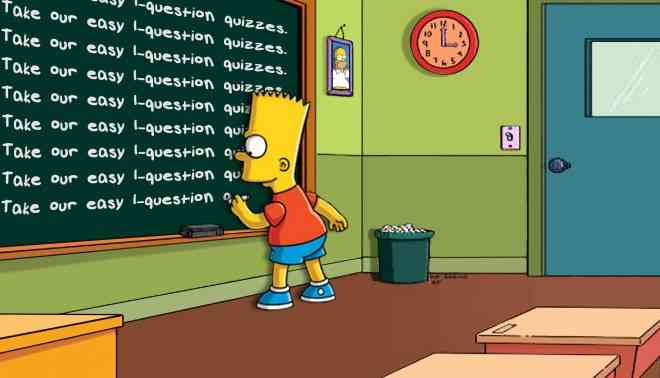 Since somehow Bart Simpson forced his way unto this page. Since he's here, Can you answer this impromptu question?
Who is in the picture above, hanging on the wall next to the blackboard?
Just think of the answer. Now Click HERE to see who it was – it's the first picture on the next page.
While you're there you might as well take the trivia quiz there too. Bart wanted to score your quiz, but I warned him not to get near that quiz. It's a simple 1-question quiz. If you see Bart anywhere you can be sure that means trouble.
---
Here is a list of 1-question quizzes. Although a single question, there may be a few that will make you think twice or baffle you. A few of these questions are two-part questions that may require two answers to completely answer the question.
Some of the questions are based on a travel article, while others are based on the picture.
In all cases:
View the picture(s) and read the article or accompanying text BEFORE you take the quiz.

More articles will be added over time. Click a link below to go to the quiz.