The Most Expensive Building in the World
By prospector for gold Charles L Harmon
The building houses the first large-scale luxury shopping mall in the Central Business District with boutiques such as Ralph Lauren, Chanel, Cartier and Prada are located in the building. It also has a large Expo and Convention Center with 1.3 million square feet of meeting space, making it one of the largest and most flexible locations on the continent.
It has hosted events ranging from banquets, theater-style conventions, to exhibitions and roadshows. The building has three 55-story towers with 2,561 luxury rooms and suites, and is capped by the ___Park, which offers 360-degree views of the city's skyline. The ___Park is home to restaurants, gardens, a 150-meter vanishing edge pool,
Other attractions within the building complex includes a canal which runs through the length of the shopping area in the same style as the Venetian in Las Vegas. The building complex also is home to a Museum and almost a dozen art installations.
The buildings opened up expansive views of the city and the entire Bay, making the skyline for the city's downtown more attractive and distinctive. Above are four different views of the building. If you've been there or live in the city where the building is then it is obvious to you what this building is.
Otherwise if you are not a world traveler then this unusual building might have you wondering where in the world it might be. Take the easy 1-question quiz to fine out. Make sure you click the hint button for some clues.
View the pictures and read the above text BEFORE you take the quiz.
Quiz #86 The Most Expensive Building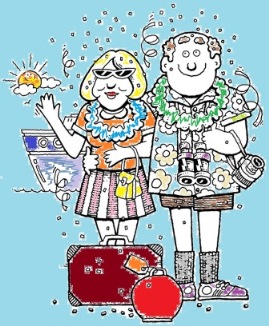 This Travel Quiz is about the most expensive building in the world. This is a true/false quiz. The level of this quiz is medium to hard.
Answer the single question. The answer is worth 20 points. If you don't know the answer, then take a guess (unless you want a guaranteed zero for the answer).
This test is timed (90 seconds) so be aware of that.
This building is definitely one you want to visit if you are in the city it is located in. Take out your pocket book or wallet because you might get charged admission just to enter.