Temecula California – Southern California Wine Country Plus Ballooning
Temecula is a city in southwestern Riverside County, California, with a population of 100,097 as of the 2010 census. The city is an old city (by California standards), founded 1859. The city was incorporated over 140 years later in December 1989. Temecula is bordered by the City of Murrieta to the north and the Pechanga Indian Reservation and San Diego County to the south. The City of Temecula forms the southwestern anchor of the Inland Empire region.
Although Temecula is not very close to a big city the city is a prominent tourist destination. It has the Temecula Valley Wine Country, Old Town Temecula, the Temecula Valley Polo Club, the Temecula Valley Balloon & Wine Festival, and the Temecula Valley International Film Festival is held here. There is also championship golf courses, and resort accommodations which attract a significant amount of tourists which appreciably contributes to the city's economy. In addition to tourism these other businesses and retail sectors contribute to the city's economy.
Temecula is an affluent community supported by high median and mean income levels as well as the city's favorable tourism and resort industries, the city is a prominent tourist destination.
Relatively Recent Population Explosion
I live about twenty five minutes away or 18 miles from Temecula, and back when I moved in the area in the late 1980s where I live it was known as Rancho California. I didn't realize at the time it was not an incorporated city. But it became incorporated in 1989 as Temecula. The driving distance from Los Angeles, California to Temecula is 86 miles / 138 km and to San Diego is 58 miles / 93 km.
Beginning in the 1990s rapid growth began in the Temecula Valley. Many families began to move to the area from San Diego and Orange County. A lot of that was due to the affordable housing prices and the popular wine country. In fall 1999, The Promenade Mall opened in Temecula. In 2005, Temecula expanded greatly by annexing the neighboring planned community known as Redhawk, bringing the population to 90,000. After a period of rapid population growth and home construction, the 2007 subprime mortgage financial crisis and the resultant United States housing market correction caused a sharp rise in home foreclosures in the Temecula-Murrieta region. As I write this article in March of 2014, home prices have gone back up significantly over the past year or two.
Temecula's Climate
Temecula has a Mediterranean type climate. August is typically the hottest month of the year. December is usually the coldest month. Most rain occurs from November to March with February being the wettest month. Winter storms generally bring moderate rain, but strong winter storms are not uncommon especially during "El Niño" years. Temecula sometimes in the summer months gets a cool breeze from the Pacific Ocean, even though it is over 50 miles away. Unfortunate for me, just a relatively short distance north of Temecula, the temperature can be up to ten of sometimes even more degrees hotter because of the lack of any breeze.
Temecula Valley Balloon & Wine Festival
The Temecula Valley Balloon and Wine Festival is held each year in the first weekend of June at Lake Skinner Recreation Area in the Southern California. The event features morning balloon launches, evening balloon glows, wine tasting from more than 20 wineries, wine competition, and food and wine pairing.There are over 30 wineries in the region now.
In addition to wine tasting and balloon rides there are concerts featuring country music on Friday, Classic Rock and Rock on Saturday, and Jazz on Sunday. There is also a giant arts and craft faire, kids faire, and fine art paintings on exhibit within the wine gardens. Not only are these things happening in the city, but the wine country is a great place for a wedding or wedding reception. I went to a wedding reception a few months ago at one of the wineries. They are excellent places to hold weddings and other events.
Parks and other Activities
Temecula has 39 parks, 22 miles of trails plus 11 major community facilities. In 2013, it was named a Bronze Level Bicycle Friendly Community and it was named a Playful City USA. Temecula's Pennypickle's Workshop was a winner of Nickelodeon's Parents' Picks Award for "Best Museum" and "Best Kids' Party Place". Temecula's parks include the Ronald Reagan Sports Park (formerly named Rancho California Sports Park).
You don't want to miss the big Indian casino, Pechanga Resort and Casino. It compares very favorably with the best casinos some 300 miles or so away in Las Vegas. It is owned by the Pechanga Band of Luiseno Indians that have a history of over 10,000 years in the Temecula Valley. Pechanga Resort and Casino is the largest casino in the state of California.
You can find out more about Temecula, California here and by following the above links. If you've been here while traveling or even live nearby like I do please leave a comment.
View the pictures and read the above text BEFORE you take the quiz.
Take the quiz and let's see how good you are at this quiz about Temecula California.
Quiz #36 Temecula California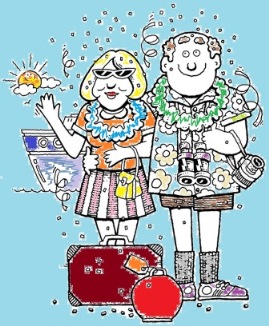 This Travel Quiz is about Temecula California. There may be clues to help guess an answer. There are True or False questions in the quiz. The level of this quiz is easy.
Answer all questions. Each answer is worth about 10 points. If you don't know the answer, then take a guess (unless you want a guaranteed zero for the answer).
This test is timed (2 min) so be aware of that.
Temecula California is a potential city you might want to visit if you are in Southern California. It is in the Inland Empire region of Southern Cal. Actually it is just outside the extended metropolitan area of San Diego, yet easily reachable from Los Angeles or Orange County.
To learn more about a city or area in California click any of the links indicated below which will take you to our main travel site.
Los Angeles
San Diego
Monterey Peninsula
Inland Empire
Southern California Attractions
---
Temecula – California wine country
Uploaded to YouTube on Oct 3, 2008
When you think of California wine country, Napa Valley and Sonoma likely come to mind. But did you know there's a booming wine industry right here in Southern California? Temecula California is one of the newest California wine regions.
After years of growing pains, Temecula wineries have now come into their own with sophisticated wines, a hip clientele and growing number of elegant Temecula wine tasting rooms.
It's no wonder that Temecula has become a hot spot for destination weddings, girlfriends getaways and romantic escapes.
Roughly 60 miles between San Diego and Orange County, Temecula Valley's unique microclimate and cool ocean breezes make it a great place to grow wine grapes. And if you're here for wine tasting, you'll find almost all of the Temecula wineries along Rancho California Road and De Portola Road, just a few minutes off the busy I-15 freeway.