Cody Wyoming the "Rodeo Capital of the World"
Cody is a city in Park County, Wyoming, United States. It is named after William Frederick Cody. The population was 9,520 at the 2010 census. It is the county seat of Park County.
Cody Wyoming is a small city which has a total area of 10.43 square miles. It's elevation is about 5016 ft (1,500 m) above sea level. The population in 2010 was 9,520, with a 2013 estimate of about 170 more people.
The Shoshone River flows through Cody in a fairly deep canyon. Cody is located at the western edge of the Bighorn Basin, a depression surrounded by the Big Horn, Owl Creek, Bridger, and Absaroka ranges.
Culture
Old Trail Town, a restoration of more than twenty-five historic Western buildings and artifacts is located in Cody just off the Yellowstone Highway.
Rodeo is important in the culture in Cody, which calls itself the "Rodeo Capital of the World". The Cody Nite Rodeo is an amateur rodeo every night from June 1 through August 31.
Cody is also host to the Cody Stampede Rodeo. The Stampede is a Professional Rodeo Cowboys Association rodeo and is one of the largest rodeos in the nation that is held over the Independence Day Holiday. Many of the top cowboys in the country attend. The stampede has been held from July 1–4 every year since 1919.
The Cody Firearms Museum has a large collection of American firearms. Cody is also the birthplace of the famous abstract artist Jackson Pollock.
Because of its history the primary industry in Cody is tourism. Hotels, restaurants and shops cater to travelers coming to visit the West and Yellowstone Park. Cody has several art galleries, with some notable local painters and artists living in the area.
Cody is served by Yellowstone Regional Airport.
View the pictures and read the above text BEFORE you take the quiz.
Take the quiz and let's see how good you are and locate this small town in Wyoming.
Quiz #21 Cody Wyoming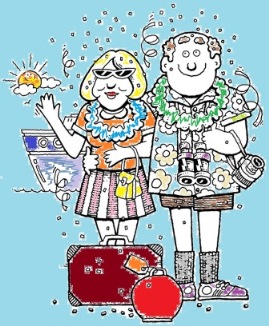 This Travel Quiz is about Cody Wyoming. The level of this test is easy.
Answer the single question. The answer is worth 20 points. If you don't know the answer, then take a guess (unless you want a guaranteed zero for the answer).
This test is timed (2 min) so be aware of that.
The correct answer to this quiz is a potential city you might want to visit. It is, however, a very small city, but it does have some attractions. I guess you could say it was in the wild west at one time. In the summer there are activities that draw a lot of people. Come back and leave a comment here about your experience.
To learn more about a city or area in the United States click a link indicated below.
USA Cities.
US Cities (Goes to sister site).