5 California Cities for You to Guess
There are lots of cities in California, especially in the San Francisco area in the north and the Los Angeles area in the south. That's to be expected since California has a long coastline along the Pacific Ocean. California also has the most population of all the states. This quiz is about five of those California Cities. If you live in California you might know the answers, but don't be too sure.
Lots of people here in California have never been to many of the California cities, even the big ones since there are many hundreds of cities in the state. California has at least 100 cities with a population over 75,000. Most of the cities in this California cities quiz have over 75,000 residents in them.
So let's see how good you are with only a minimum of clues for each city. Good Luck.
Always view any picture(s) and read the article/text BEFORE you take the quiz.
Quiz #1 California Cities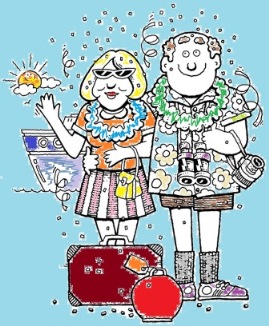 This Travel Quiz Weekly Quiz is about five California cities. There are 4 – 6 clues to help guess each city. The level of this test is medium to hard.
Answer all questions. Each answer is worth about 20 points. If you don't know the answer, then take a guess (unless you want a guaranteed zero for the answer).
This test is timed (2 min) so be aware of that.
Most of the correct answers to this quiz is a potential city you might want to visit. Consider each of the larger cities as a potential stop during a vacation in an area near or in one of the cities. If you live in California and haven't visited all these cities then you should at least visit any large city in your vicinity.
To learn more about a city or area in California click any of the links indicated below which will take you to our main travel site.
Los Angeles.
San Diego.
Monterey Peninsula.
Inland Empire.
Southern California Attractions.