Monterey Bay Aquarium – do they have a Great White Shark right now?
Founded in 1984, the Monterey Bay Aquarium is located on the site of a former sardine cannery on Cannery Row of the Pacific Ocean shoreline in the United States. It has an annual attendance of 1.8 million visitors. It holds thousands of plants and animals, representing more than 600 species on display. The aquarium benefits from a high circulation of fresh ocean water which is obtained through pipes which pump it in continuously from Monterey Bay.
It is one of the few aquariums to hold the ocean sunfish in captivity. Sealife on exhibit includes stingrays, jellyfish, sea otters, and numerous other native marine species, which can be viewed above and below the waterline. The Monterey Bay Aquarium is one of very few in the world to exhibit both bluefin and yellowfin tuna. The aquarium does not house mammals other than otters.
The aquarium was built in honor of the work of Edward Ricketts (1897–1948), a marine biologist who specialized in describing communities of organisms, and whose old laboratory and home resides next to the present MBA site. Ricketts, whose life was an inspiration for the eventual building of the aquarium, is famous as the "Doc" of John Steinbeck's Cannery Row and Sweet Thursday. The aquarium itself contains a display of Ricketts' items, including some of his personal library. The shop also sells a variety of Steinbeck books.



Great white sharks
Beginning in September 2004, the Outer Bay exhibit (now the Open Sea galleries) was the home to the first great white shark ever successfully kept on exhibit. The shark was at the aquarium for 198 days (the previous record was 16 days). The shark was released on March 31, 2005 after she bit two soupfin sharks in the exhibit, both of which later died. The aquarium staff believe the shark may have been acting to defend territory as she did not eat the soupfin sharks.
In August of 2006 the aquarium introduced another great white shark to the Outer Bay exhibit. The juvenile male was caught outside Santa Monica Bay on August 17 and was released on January 16, 2007. The shark had grown from an initial length of 5-foot-8 and 103 pounds when it arrived on August 31, 2006 to 6-foot-5 and 171 pounds on release. Data from this second white shark was transmitted back to aquarium staff from a pop-off satellite tag after 90 days.
At least four more great white sharks were caught through 2011. They were all held temporarily and later released back into the ocean.


Marine research
Monterey Bay Aquarium staff conducts field research on great white sharks, sea otters and Pacific tuna to better understand these species – their migration patterns, population dynamics, food requirements and the threats they face in the wild. Years of data has led to insight into the lives of these animals. Aquarium staff are also involved in research on sevengill sharks, cookie cutter sharks and mobulid rays, as well as ocean sunfish and Humboldt squid, in addition to propagation efforts on several species jellies, seahorses and tropical corals. The aquarium is also one of the main rehabilitation sites for shorebirds in Monterey County, including the Western snowy plover.
For more information on this great attraction go to their website at http://www.montereybayaquarium.org./
View the pictures and read the above article BEFORE you take the quiz.
Let's see how good you are at naming the city where this picture was taken.
Quiz #15 Monterey Bay Aquarium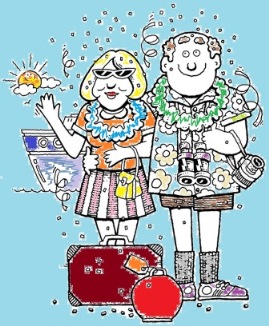 This Travel Quiz is about the Monterey Bay Aquarium. Some questions have clues while others may not. This quiz also has True/False answers. The level of this test is easy.
Answer all questions. Each answer is worth about 20 points. If you don't know the answer, then take a guess (unless you want a guaranteed zero for the answer).
This test is timed (3 min) so be aware of that. I am not responsible if you cheat on the time limit – this test has a mind of its own, so look out!
Monterey Bay Aquarium is an attraction you might want to visit. Learn about marine life and see the real fish and other sea creatures up close and personal. If you are lucky they just might have a Great White Shark there for you to see.


To learn more about a city or area in the United States click the link indicated below which will take you to our main travel site.
Some cities in the US &nbsp[
Do you have travel perception? Buy my TravelPerception.com and I'll build you a simple travel website. CLICK HERE.