DCs it! – Washington, DC a Great Vacation Destination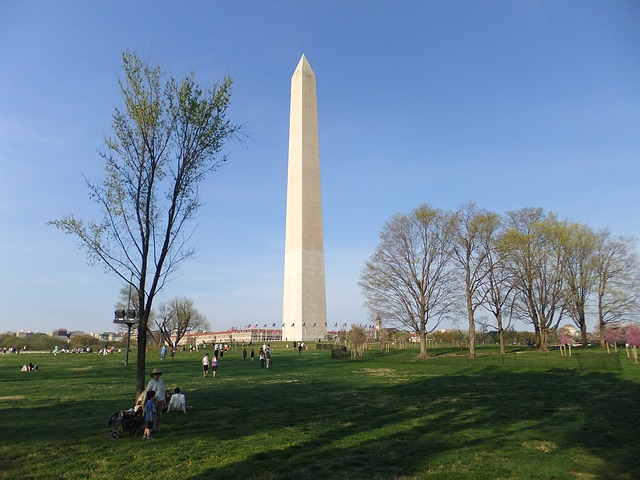 Deciding about a place to spend your week or two vacation? It can be a bit exhausting, but have you thought about visiting the nation's capital, Washington, DC? There are so many places you might want to go, but you have to consider the cost, what activities are there, is a week or two really enough time and lots of other factors.
I mean, who wouldn't be exhausted trying to figure this out? When you only get this quality family time once a year you want to make the best decision possible, right? You don't want to waste your savings for some lousy experience. You want to make your vacation worth the cost.
Washington, DC could be a perfect choice because you'll find history, culture, beauty, and recreation, not to mention its noticeable idyllic vistas, impressive monuments, and ostentatious boulevards. Here's to loving this one-of-a-kind capital city of a nation.
Visit DC. any Season
Although summer has been known to be a busy tourist season for Washington, DC, it can be awfully hot and humid, particularly in July and August. Thus, it may be wise to visit in spring between April and May or in autumn from September to October. Winter can sometimes bring snow storms during January, forcing the city to shut down. Nevertheless, whichever time of the year you would like to pay your visit, make sure you bring the necessary suits and personal paraphernalia to be prepared for any type of activity.
Budget Alert
For most of us, budgeting can be very tricky. One day you're planning and estimating your travel expenses, the next day you're almost running out of money! That is because, "traveling is priceless", some people might say. But why spend a lot of money doing it when you can choose from over 100 things you can do for little money or free? Yes, I'm talking about the nation's capital known to hold high-profile historic events. No other city can offer as much fun and free attractions like Washington, DC. It is the budget-alert traveler's dream!
The White House
This remarkable historical landmark has withstood both fire and insults over time. Tours can only be through the ground and first floors. The second and third floors are off-limits. Citizens must apply through one of their state's members of Congress.
Non-Citizens must apply through either the US consulate in their home country or their country's consulate in DC. This should be arranged up to six months in advance. Applying earlier is better than later if you want the best assurance you'll be accepted during your vacation dates.
The Capitol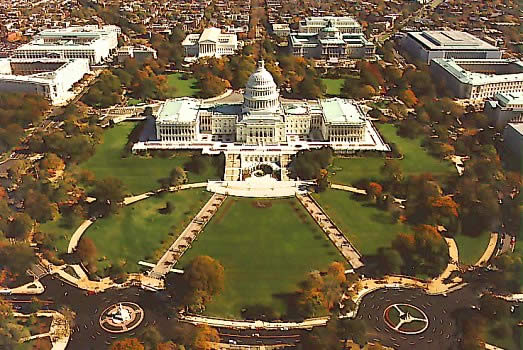 The Capitol, as well as the grounds of Capitol Hill, have played host to major events, including presidential inaugurations held every four years. The underground, three-level United States Capitol Visitor Center opened on December 2, 2008. This visitor center historic site gives an exhaustive impression with its interior design which is equally daunting with its facade. Interested tourists must book in advance to go free on tour inside the building.
The Smithsonian Institution
The Smithsonian Institution, also known as The Castle, could heighten your whole visit to Washington, DC. It has 19 museums and galleries with a spectacular collection of over 124 million objects, a virtual tour, a calendar of events, educational resources. There are also nine research centers, The National Zoo, and the outdoor garden exhibitions. Largest and most complex, The Castle could surely be a good avenue of learning, appreciation, and enjoyment for the entire family!
The National Mall
The National Mall is the monumental green space at the heart of Washington, D.C. This national treasure stretches for two miles just south of the White House. The park is where the Smithsonian Institute, a huge collection of the nation's best museums, as well as most of the country's most famous memorials and monuments are located. It is a free attraction and is the number-one destination for visitors in the city. It is also one of the biggest destinations in the country.
More ways to explore Washington, DC
If you haven't had enough, what better way to spend the evening than to experience Washington on a two-wheeled trip – a night bike tour! This 4 mile bike tour provides reflective vests, safety lights, a helmet, bottled water and snacks. What's more, you'll find a lesser crowd, a cooler wind breeze and superb views!
A three hour trip could probably summarize almost all the historic sites and monuments found in DC. That includes The Washington Monument, The WWII Memorial, and The Korean War Memorial. Also there are The Vietnam War Memorial, The Lincoln Memorial, The FDR Memorial, and The Jefferson Memorial. It's indeed education in an interesting yet leisurely way to indulge this notable place on earth!
Food and Accommodations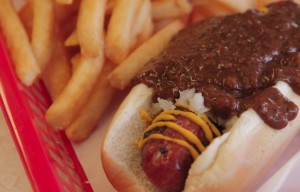 Regardless if you are a fancy diner or a quick bite foodie, DC's got what you're craving for! It has quick bites, family style and, sit-down restaurants to choose from. These are inexpensive and delightful to eat whether you are an on-the-go type of traveler or a go-to for authentic Italian cuisine eater.
However, you might want to add to your dining experience's list the legendary Washington's signature dish– Chili Half-Smoke. Various celebrities, locals and tourists alike have gone crazy for Ben's Chili Bowl for over 50 years. It is noted for its incredible food, cozy atmosphere and rich history. A must-eat delight!
Accommodations can eat-up almost half of your travel budget if not thought about and chosen wisely. Fortunately, Washington, DC has an incredible line-up of hotels, bed and breakfasts, inns, and even campgrounds to stay in that could certainly meet all types of travelers' budgets and expectations.
Getting around a foreign place can inevitably be stressful and overwhelming. Good thing Washington DC has one of the safest, non-toxic and well-organized transportation systems in the world. You can choose from a coach bus, a shuttle service, a limousine ride or a public train trip.
Traveling is not limited to having fun and endless parties, but should be informative and socially valued. So if you want to break life's monotony, Washington, DC has got you covered!
---
Washington D.C. – City Video Guide
Uploaded to Youtube on Apr 17, 2013
Washington D.C. is situated on the east coast of the USA, along the banks of the Potomac River.
Most visitors begin at the National Mall. Zero Milestone is the proposed reference point for distances on all US maps. To the north is the White House. To the south stands the Washington Monument. The US Capitol Building, atop Capitol Hill, is the nation's seat of federal government.
The Mall is also home to many of the nation's Smithsonian buildings, including the Smithsonian National Air and Space Museum. Reflecting Pool is surrounded by tributes to its heroes and founding fathers, including the Vietnam Veterans Memorial, and the Lincoln Memorial.
Washington D.C.'s Capital Bikeshare system makes it easy to reach downtown neighborhoods such as DuPont Circle and Foggy Bottom.
Georgetown is the oldest district in Washington D.C. Wisconsin Avenue and M Street have boutique stores and galleries. To the north is the National Cathedral, the Smithsonian National Zoo and the International Spy Museum. Just across the Potomac is Arlington National Cemetery.
View the pictures and read article above BEFORE taking quiz.
Take this quiz about Washington, DC and see how much you've learned or remember.
Quiz #97 Washington, DC a Great Vacation Destination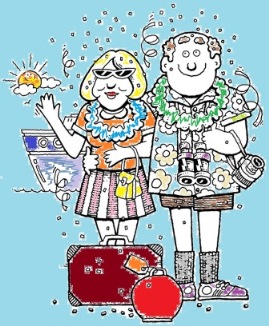 This Travel Quiz is about Washington, DC a Great Vacation Destination. The level of this Quiz is easy.
Answer all questions. Each answer is worth about 10 points. If you don't know the answer, then take a guess (unless you want a guaranteed zero for the answer).
This test is timed (2 min) so be aware of that.
Washington, DC is a potential city you will want to visit if you've never been there before. There are other cities close by that are also a potential stop during a vacation in the DC area.