5 Places to Visit in Kolkata India the capital of West Bengal
Kolkata or ancient day Calcutta is the capital of West Bengal. It is one of the most progressive cities of the country. Kolkata used to be the capital of the British Colonial Empire in India. In the pre-independence phase, Kolkata emerged as the most important trade center in all of Asia.
The colonial phase of India has had a deep impact on this city. Even today, the streets of Kolkata symbolize the British Raj. The city has a tremendous legacy attributed to it. In the current era, Kolkata is the 3rd most populous metropolitan city of India.
The city is situated on the east of famous Hoogly River. It is an amazing blend of modernism and historic colonialism.
A trip to Kolkata gives you a two way experience. One is of a colonial city ruled by the Britishers. The other of a 21st century Indian Metropolis. If you are planning a trip to this historic city, here is a list of top 5 places that you should visit in Kolkata.
1. Victoria Memorial
Victoria Memorial was built in the memory of Queen Victoria after her death in 1901. This monument stands as a mighty symbol of the British Rule. Paintings of Royal British families, historic artifacts, and lithographs are preserved.
Official documents of the colonial period have also been preserved in the museum of Victoria Memorial.
The memorial was built by collecting donations from the locals. Queen Victoria's Memorial is one of the most popular places to visit in Kolkata. You simply cannot bypass it on your trip.
2. Howrah Bridge
Howrah Bridge is the busiest and one of the most magnificent bridges in the world and India. This 450 meter long bridge is a marvel of Indian Engineering and caters to about 1,00,000 vehicles on a regular basis.
Howrah Bridge is popularly known as 'Rabindra Setu' and is often considered as the gateway to Kolkata.
Ferries are operated from Howrah Station. They are used by pedestrians to cross the river. On your trip to Kolkata, you should not miss this ferry-trip. It offers a beautiful view of the entire bridge from the river.
3. Dakshineswar Kali Temple
Dakshineswar Kali Temple is dedicated to Goddess Kali and is situated on the banks of Hoogly River. Also known as Kalighat, this temple is greeted by over 20,000 visitors every day.
One of the most significant features of the temple is the non-entry of Non-Hindus in the main compound. However, other places like outer courtyards and temple market are open to all the visitors.
The temple complex is spread across 25 acres that include the main temple premise and surrounding gardens.
4. Belur Math Shrine
Belur Math Shrine was founded by Swami Vivekananda in the memory of Ramakrishna Paramhansa. The Kolkata India shrine is inspired by Vivekananda's philosophy of universal brotherhood. It stands as a perfect blend of temple, church and mosque.
Belur Math is situated on the banks of holy river Ganga. Swami Vivekananda spent the last days of his life in this shrine where he used to meditate all day long. The shrine comprises of three temples. It is dedicated to Sri Ramakrishna, Sri Sarada Devi and Swami Vivekananda respectively.
Belur Math is a divinely peaceful place situated in the midst of a busy city. Visiting this place will be a fulfilling experience for your inner soul.
5. Indian Museum
Indian Museum was built by Dr. Nathaniel Wallich in 1814 and is the oldest museum in India. The museum includes a vast collection of antiques, mummies, and Mughal paintings. There are also skeletons, fossils and armour belonging to the ancient era.
Indian Museum is designed in Italian architecture and is one of the largest museums in the world. The museum is spread across 60 galleries and is divided into 6 sections. They are Zoology, Industry, Geology, Archaeology, Art and Anthropology.
Indian Museum is an ocean of historical knowledge and is a must visit destination for history buffs.
Kolkata is a city that gives you a deep insight into the modern era of India. This city is so vast that an average traveler may easily get confused about what attractions to visit.
However, the places mentioned above will definitely make your trip to Kolkata India a highly memorable one.
Author Bio:
Rohit is a traveller who blogs at Trans India Travels. He has a deep understanding of the country and wishes to make travel an easier activity for everyone. He believes that travelling plays a keen role in the development of mind and is important for everyone.
View the pictures and read the above text BEFORE taking the quiz.
Take this quiz and let's see how good your memory is about Kokata.
Quiz #105 5 Places to Visit in Kolkata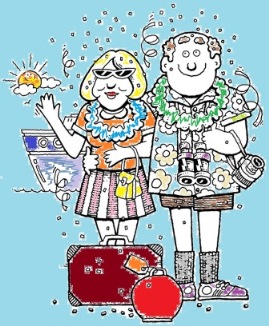 This Travel Quiz is about 5 Places to Visit in Kolkata India. There are no clues to help guess the answers. The level of this test is easy.
Answer all questions. Each answer is worth about 10 points. If you don't know the answer, then take a guess (unless you want a guaranteed zero for the answer).
This test is timed (2 min) so be aware of that.