Palm Beach Florida – the Rich are still here
When you hear about Palm Beach, Florida, think of sunny weather, beachfront mansions, nice sandy beaches and palm trees. This town in Florida may have the glitz and glamor, but it has a sleepy and relaxing vibe, making it quite attractive to snowbird retirees getting away from the brutal winter. But if you are a young traveler, don't overlook the fact that there are also many "happening places" all throughout the town. Although there are a lot more exclusive areas in the United States than it used to be, Palm Beach still has its share of wealthy residents.
Some Palm Beach Stats
Palm Beach or the Island of Palm Beach to differentiate between the town and the county) is an incorporated town in Palm Beach County, Florida, United States. In 2000, Palm Beach had a year-round population of 10,468, with an estimated seasonal population of 30,000. Palm Beach is the easternmost town in Florida, located on a 16-mile (26 km) long barrier island.
The town has a total area of 10.4 square miles, but only 3.9 square miles of it is land, the rest being water. Right across the Intercoastal Waterway is West Palm Beach which is getting a good reputation of its own. You can read more about it in this USNews article. http://travel.usnews.com/West_Palm_Beach_FL/Travel_Tips/
Palm Beach | Palm Beach Island
Also called Palm Beach Island, the town is separated by the Intracoastal Waterway from other cities like the Lake Worth and West Palm Beach with a much larger population of 101,903 in 2012. The Intracoastal Waterway (ICW) is a 3,000-mile waterway along the Atlantic and Gulf coasts of the United States. It has its own international airport and has an extensive public transport system.
Dining and Shopping
When it comes to trendy and sumptuous dining, Palm Beach has some of the best in the region. Restaurants like Palm Sugar, Buccan and The Blind Monk have made names because of their delicious cuisines and distinct style and ambiance. Shopping is a favorite thing to do by many tourists that come to Palm Beach. For some premier shopping, head out to Worth Avenue, the Rodeo Drive equivalent in Palm Beach. Here, you can find designer boutiques and luxury cars parading the street.
For more affordable shopping coupled with an open-air feel, head down to City Place in the downtown district. On top of shops, restaurants and bars, you will also be entertained by an IMAX movie theater and live music at the plaza during weekends. The town also sets up the Green Market every Saturday by the waterfront. This nice market mainly sells the three F's – food, flowers and farmer's fresh produce. Coming here, not only satisfies your appetite, it will also offer you a glimpse of the locals' weekend living.
Palm Beach County
Palm Beach town belongs to a county of the same name. People mainly explore the county to enjoy its beautiful sandy beaches dotting the coastline. Some of the notable beach parks in the area include Carlin Park, Jupiter Beach Park, Ocean Inlet Park, Phil Foster Memorial Park, R.G. Kreusler Park and Peanut Island Park, which is only accessible by boat. One of the more upscale beach towns in Palm Beach County is Boca Raton, which is less than hour south of the town and worth exploring.
Activities
Aside from swimming and sunbathing; you can also engage in different water activities like snorkeling, diving, fishing and surfing to make your vacation more memorable. One water sport that has been making a lot of waves is paddle boarding, perfect for those seeking adventure and adrenaline rush. Just like surfing, standing on a board is also needed in this sport, but you will not deal with waves but instead use a paddle to move through calmer waters.
Season Tips
The busiest period in Palm Beach is from January to April, when the "snowbirds" come for the town's comfortable weather. This weather allows for more outdoor activities like beach hopping, golf, tennis and picnics. If you plan to visit the town during this time, make sure to book your accommodation well ahead of time.
The off season for Palm Beach is from May to September. During this period, the weather can get really hot and rainy. If you don't mind the heat and the rain, visiting at this time allows you to get great deals on hotels, spas and restaurants.
Money goes out like Water
Since Palm Beach is a place of luxury, Penny-pinching is definitely not a custom in Palm Beach. So when you cross over the Intercoastal from West Palm Beach to the city itself, brace yourself for a hole in your purse or wallet. If money is a concern, like it is for most of us, prepare for a long exhausting hunt for bargains.
View the pictures and read the above text BEFORE you take the quiz.
Take the quiz and let's see how good you are on this quiz about Palm Beach.
Quiz #55 Beautiful Palm Beach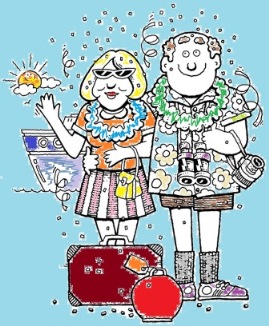 This Travel Quiz is about Beautiful Palm Beach. This is a True or False quiz. The level of this quiz is easy.
Answer all questions. Each answer is worth about 20 points. If you don't know the answer, then take a guess (unless you want a guaranteed zero for the answer).
This test is timed (3 min) so be aware of that.
Palm Beach Florida is a potential city you might want to visit. Right next to it is the much larger West Palm Beach which you will almost certainly visit when you go to Palm Beach proper. It's more of a regular city that's not so affluent like Palm Beach but draws lots of visitors in its own right..
To learn more about other cities or areas click two of the links indicated below one of which will take you to our main travel site.
North America Cities
Picture Quizzes
US Cities (goes to sister site)
Canada (goes to sister site)