Experiencing Scenic Sedona Arizona – an Adventure is Waiting
When it comes to the romantic getaway in Arizona, United States, Sedona is one of the prime spots!
Welcome to Sedona, Arizona! The city, which is referred to as Red Rock Country has almost everything for everyone. One of the things Sedona is proud of is its gorgeous scenery. Its made up of spectacular red-rock monolith formations like the Thunder Mountain, Cathedral and Coffeepot. And if this not picturesque enough, you only need to go to the north end of the city. There you can experience the raw beauty and charm of the Oak Creek Canyon.
Here, there are miles and miles of trails for hiking and biking enthusiasts. Because of its incredible natural gifts, tourists from all over make Sedona their playground. Its their relaxation haven and temporary home. There is no shortage of bed and breakfasts in the city. And if you want absolute pampering, world class hotels full of amenities are just within your reach. Of course there are plentiful and stunning red rock vistas that will inspire great photography.
Adventure trips
Adventure trips are all also a big hit among visitors. From mountains, forests, to creeks, there are so many natural Sedona Arizona attractions that are just waiting to be visited.  If you want to hike trail heads, you need to get a Red Rock Pass from the Sedona Chamber of Commerce Visitor Center. To get a great view of the scenic red rock landscape, follow the trail that goes by highway 89 and the Upper Red Rock Loop Road. The hike is an hour long but is certainly well worth the effort.
Another popular trail, that is a bit more challenging because of its steepness, is the Cathedral Rock. Other favorite hiking routes include the Devil's Bridge, Bell Rock, Soldier's Pass and Broken Arrow. Aside from camping, fishing and horseback riding, adventure seeking souls can also enjoy various adrenaline pumping activities offered in Sedona. There are the off-road tours on a jeep or Hummer. After a grueling day, relax your mind and body when you go to the healing therapy facilities in city.
Walking around the city
It is possible to walk around Sedona's city center but some attractions require a bike or a car to access. Fortunately, the city has tourist shuttles to help you out. The Chapel of the Holy Cross is one of the departure points. This religious structure is an attraction in itself because of the amazing rock landscape views you get from here.
Aside from exploring the town on your own, you can also opt to go on guided tours. Then you can make short stops at prime destinations or even go for hikes.
If it is within your travel budget, consider renting a car. It allows you do all the most scenic loops Sedona Arizona has to offer. One of these irresistible scenic drives include the Boynton Canyon. Another, the Red Rocks and Sycamore Canyon Scenic Loop and the Desert Canyon Scenic Loop.
Sedona even has something for the art lovers. Art galleries in the city organize grand openings. They also have collection demonstrations the first Friday of every month. During this day, the Sedona Trolley provides free transportation. It goes from Uptown to plazas where a number of galleries are located.  The Hillside Sedona and the Hozho Center are just some of the areas to head down to when you want indulge your appreciation for the arts.
The Sedona Crystal Vortex offers psychic readings from Sedona's most gifted psychic readers. It has a relaxing therapeutic massage, and Sedona's finest collection of crystals, jewelry, and fine gifts.



Sedona Arizona has another side to it – a spiritual or mystical side to it. Have an inquisitive mind? If so, Click here for more on this unusual side of Sedona.
---
Secret Sedona – HD
Uploaded to Youtube on Feb 2, 2013
Vibrant photography of Sedona's red rocks will renew your connection to nature, as the William Eaton Ensemble playing "Where Rivers Meet" stirs your soul. The music beautifully accompanies Larry Lindahl's award-winning photography of Sedona's desert wildflowers, hidden waterfalls, cliff dwellings, and lush scenes in Oak Creek Canyon.
This Sedona video is an excerpt of The Natural Wonders of Sedona… Timeless Beauty. This portion of the video is about the different areas of Sedona and what to see and do in those areas.
Secrets of Sedona (Ultralight Trike flying over Sedona, Arizona)
Uploaded to Youtube on Jun 10, 2013
Flight over the beautiful red rock formations around Sedona, Arizona.
This Sedona video is an excerpt of The Natural Wonders of Sedona… Timeless Beauty. This portion of the video is about the different areas of Sedona and what to see and do in those areas.
View the picture and read the above text BEFORE you take the quiz.
Take the quiz and let's see how much you learned about Sedona.
Quiz #81 Scenic Sedona Arizona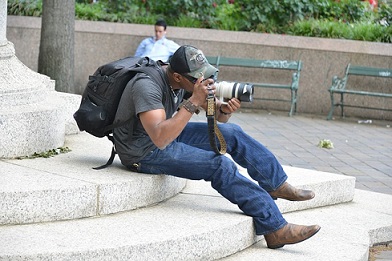 This Travel Quiz is about Scenic Sedona Arizona. This is a true or false quiz. The level of this quiz is easy.
Answer all questions. Each answer is worth about 10 points. If you don't know the answer, then take a guess (unless you want a guaranteed zero for the answer).
This test is timed (2 min) so be aware of that.
Sedona Arizona is a potential city you should visit if you are in that part of Arizona.