Bridge Between Two Cities (One of Which is Famous)
The question will be to name one or both of the cities to which this bridge connects. One or both cities may have a separate quiz on it later which relates directly to that city. This particular quiz is focusing on just the names of one or both cities. The picture was a nice shot and that was what attracted me to add this quiz. So I am just giving you a little shout out about the bridge in the answer.
View the picture and read the above text BEFORE you take the quiz.
Take the quiz and let's see how good you are and locate these cities.
Quiz #23 Bridge Between Two Cities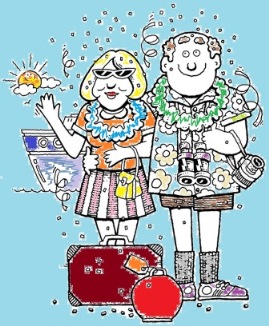 This Travel Quiz is about a bridge between two cities where you name either or both cities. There are 3 – 6 clues to help guess the answer. The level of this test is easy.
Answer the question. The answer is worth 20 points. If you don't know the answer, then take a guess (unless you want a guaranteed zero for the answer).
This test is timed (2 min) so be aware of that.
The correct answers to this quiz is a potential city you might want to visit. Consider each city as a potential stop during a vacation. If you live in the US or are visiting it and haven't visited the famous city, then you should try to visit it if you get the chance. It's worth the trip.
To learn more about a city click any of the links indicated below which will take you to our main travel site.
Los Angeles.
San Diego.
Monterey Peninsula.
Inland Empire.
Southern California Attractions.