Locate this Building where you might hear the word "Angels"
US Bank Tower, formerly Library Tower and First Interstate Bank World Center, is a 1,018-foot (310 m) skyscraper at 633 West Fifth Street in the downtown of the city in question. Locate this building, that is, what city is it in? It is the tallest building in California, the tenth tallest in the United States. In addition it is the tallest west of the Mississippi River. Although it is not near the tallest, it is still the 63rd tallest building in the world.
Because local building codes require all high-rise buildings to have a helipad, it was known as the tallest building in the world with a roof-top heliport from its completion in 1989 to 2004 when Taipei 101 opened. It is also the second tallest building in a major active seismic region; its structure was designed to resist an earthquake of 8.3 on the Richter scale.
It consists of 73 stories above ground and two parking levels below ground. Construction began in 1987 with completion in 1989. The building was designed by Henry N. Cobb of the architectural firm Pei Cobb Freed & Partners and cost $350 million to build. Although it is not a famous building it is one of the most recognizable buildings in the area, often used in establishing shots for the city in films and television programs.
View the picture and read the above text BEFORE you take the quiz.
Take the quiz and let's see how good you are and locate this building, where it is located.
Quiz #13 Locate this Building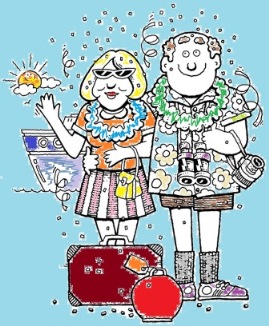 This Travel Quiz is about the city where this tall building is located. Some questions have clues while others may not. This quiz also has True/False answers. The level of this test is easy.
Answer all questions. Each answer is worth about 10 points. If you don't know the answer, then take a guess (unless you want a guaranteed zero for the answer).
This test is timed (2 min) so be aware of that.
The city where the building is located is definitely one to visit, even if you've been there before. It is a city where you might either love it or hate it.
As the person making up this quiz I lean toward hating it – only because of the terrible traffic on the Freeways much of the time. The Texas Transportation Institute, which publishes an annual Urban Mobility Report, ranked Los Angeles road traffic as the most congested in the United States in 2005 as measured by annual delay per traveler. It is worse in 2013-2014 than this report.


To learn more about a city in the United States click the link indicated below which will take you to our main travel site.
Do you have travel perception? Buy my TravelPerception.com and I'll build you a simple travel website. CLICK HERE.