A Seriously Amazing Smithsonian Experience in Washington
Watch a young woman reading the caption on a glass case exhibit, her face ghoulishly lit from below, and witness a would-be history studying her past. Tear through a hall of wonder, gaze at old masterpieces in modern frames, rediscover man and his science, and, in the process, lose all sense of time. It's an amazing Smithsonian experience at the world's largest museum complex and research organization, the Smithsonian Institution. Admission is free, and they mean business when they adopted the tagline "seriously amazing".
Before British scientist James Smithson passed away in 1829, he willed his entire legacy to the United States Government for a cause he summed up as "the increase and diffusion of knowledge among men". The Smithsonian Museums are the most widely known part of the United States' Smithsonian Institution. Seventeen, out of the nineteen museums and galleries, are based in Washington D.C., with eleven located on the massive National Mall. Sandwiched between the Lincoln Memorial and the United States Capitol, each museum will capture your attention, no matter how or where you stand to look at it.
Not until later do you really start to absorb what you see. The Smithsonian Museums in Washington D.C. have unsurpassed collections that include African-American culture (Anacostia Community Museum, National Museum of African American History and Culture, National Museum of African Art), Asian art (Arthur M. Sackler Gallery, Freer Gallery of Art), and design and innovation (Arts and Industries Building).
There is also a building for contemporary and modern art (Hirshhorn Museum and Sculpture Garden), and you will be amazed at the endless display of artistic philosophies that exude different colors, texture and mood. Add to your already packed schedule a trip down American history and culture (National Museum of American History, National Museum of the American Indian, Renwick Gallery), natural history (National Museum of Natural History), portraiture (National Portrait Gallery), and US postal service history (National Postal Museum).
Kids will definitely enjoy the interactive activities that zero in on aviation and spaceflight history (National Air and Space Museum) and folk arts (Smithsonian American Art Museum). See their faces glow with excitement as they watch hundreds of live animals in a zoo (National Zoological Park at Rock Creek Park) that includes the Tiger Tracks, Amazonia Science Gallery, and Reptile Discovery Center.
Most museums are open seven days a week from 10am to 5:30pm. It would take a week to go through all collections. If you only have a day or two to spend at the nation's capital, it is best to check out the Smithsonian website (www.si.edu) so you can go over maps and featured events. Consider putting on your most comfortable shoes for this tour.
At the Smithsonian Museums, you will discover a piece of humanity in old objects. But there is more to it than just collecting and hoarding many of the world's objects just to build an archive. Listen to your footsteps echoing on the marble floors. Every step wakes up the dead who, through waves and energy, outshine time to turn themselves into space. There is a silent poetry in these museums that transforms individual meaning into a purpose everyone can share.
Once you visit the Smithsonian and see some of the museums and exhibits you will agree is an Amazing Smithsonian Experience
---
Washington DC Smithsonian Museums
Uploaded to YouTube on August 23, 2009
Washington DC Smithsonian Museums

View the pictures and read the above text BEFORE you take the quiz.
Quiz #68 An Amazing Smithsonian Experience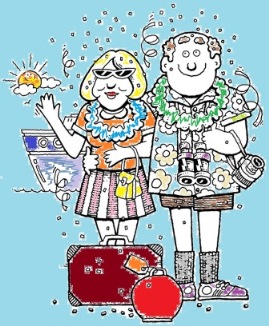 This Travel Quiz is about An Amazing Smithsonian Experience. This is a True or False quiz. The level of this quiz is easy.
Answer all questions. Each answer is worth about 20 points. If you don't know the answer, then take a guess (unless you want a guaranteed zero for the answer).
This test is timed (3 min) so be aware of that.
You might want to visit The Smithsonian museums if you are in the Washington D.C. area. You cannot see it all in one day, but consider taking one of the many tours available to make the most of your time.
To learn more about other attractions click any of the links below.
Cape Cod Massachusetts
Craftsbury Outdoor Center of Vermont
Spaceport America
Abbey Library of Saint Gall
The Museums of Cody Wyoming