Lesson 1: The Abbey Library of Saint Gall. ~ Visit Switzerland and see the exquisite manuscript collection. Take our quiz – be knowledgeable before your visit.
The Abbey Library of Saint Gall Switzerland
This World Heritage Site in the eastern part of Switzerland is the Abbey Library of Saint Gall. It is located in the town of St. Gallen. They say that books serve as the perfect prescription for a troubled heart. The 150,000 strong manuscript collection located here in The Abbey continues to inspire scholars and visitors to this day.
Feel free to wander around and examine the spines of precious books arranged on floor-to-ceiling shelves. Leave a trail of yourself for history to remember by writing down your name on the register. You have to see the Abbey to truly understand its cultural wealth.
One of the most sought after collections is called the "Psalterium Aureum" from around 860, which was completely written with gold ink. Here the power of knowledge is palpable, and you will feel the bold resolve of men of the past who diligently made sure that texts written by the Venerable Bede in his original Northumbrian language survive in tact.
Copies made in the fifth century of works by Virgil and Horace, and other impressive works in astronomy written in 300 BC all survive to tell their story to every generation that comes thereafter. In fact, some volumes are treated as simply too precious to be shown in public. You might leave here wondering what those texts reveal about how our ancestors thought about the world.
Formally built as a library between 1755 and 1767, the Abbey arose as a monastery in 719, which in 800 prospered as a religious, economic and cultural power hub. The rich rococo outfitting fits perfectly with the Lapidarium Carolingian-Ottoman, Gothic and early Baroque architectural sculptures on display. And don't forget the giant globe representing the world in 1571, with grossly disproportionate continents.
The hall is a fantastic explosion of frescoes, balconies, and burnished woodwork, mostly walnut and cherry. To preserve the magnificently inlaid wood flooring, you are given gray felt slippers before entering.
Be sure to double-check the days and hours first, but you can visit this magnificent library, from 10:00 a.m. to 5:00 p.m. on Mondays to Saturdays, and from 10:00 to 4:00 p.m. on Sundays. You can also opt for a guided tour to get more information about the exhibits and history of the places. Take note that the library's most beautiful possessions are displayed in annually changing exhibitions.
By train, St. Gallen is just over an hour from Zürich Airport via Wil and Winterthur. By road, you'll find trains listed on schedule 850 in the Swiss Official Timetable.
View the pictures and read text above BEFORE taking the quiz.
Let's see how good you are in remembering details of the Abbey. Be sure to watch the video after the test.
Quiz #61 Abbey Library of Saint Gall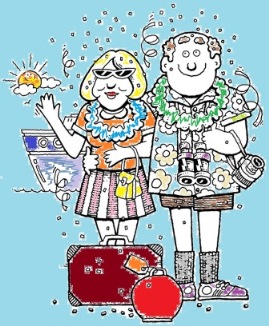 This Travel Quiz is about the Abbey Library of Saint Gall. This is a True or False quiz. The level of this quiz is easy.
Answer all questions. Each answer is worth about 10 points. If you don't know the answer, then take a guess (unless you want a guaranteed zero for the answer).
This test is timed (2 min) so be aware of that.
If you are ever in Switzerland be sure to visit this famous landmark in St. Gallen.