Flaming Gorge National Recreation Area
How do you feel about nature? Are you ready to face it at Flaming Gorge National Recreation Area? A reservoir divided between the U.S states of Utah and Wyoming, Flaming Gorge covers a land and water area of about 207,363 acres.
Flaming Gorge Reservoir is the recreation centerpiece of the area and is the 91 miles (146 km) long Flaming Gorge Reservoir. Unlike what its name suggests, the reservoir area has no dangerous fires pits or balls of fire flying around. No, it's a popular attraction offering a wide range of outdoor activities for adventurers. This is a great place to bring your family and friends to enjoy what nature has to offer.
The reservoir area offers plenty of beautiful natural and man-made sights including the Cart Creek Bridge, Red Canyon, and the powerful Flaming Gorge Dam, which was first constructed in 1958. After taking your time seeing the wonderful landmarks, it's time to sweat it out and have some fun. There are many things to do in Flaming Gorge but the top three activities that make adventurous spirits and nature lovers come to the recreation area are fishing, whitewater rafting and hiking.
Recreation Area Fishing
Flaming Gorge National Recreation Area is complete with five full service marinas, which makes it an ideal spot for aqua activities like boating, water skiing, kayaking and jet skiing. However, the most famous attraction around the surface waters of the area is fishing. Most expert anglers know that the area is one of the most diverse fisheries in the world.
Places like Lake Flaming Gorge and Green River are excellent habitats for trout. Thus, many seasoned anglers flock to these places to try their luck in catching over 30 pound trophy trout. Other fish species usually caught in Flaming Gorge are kokanee salmon, smallmouth bass and rainbows. Bass and Carp fishing are especially popular among fly fishing fanatics.
Flaming Gorge's River Rafting
The whitewater rafting expeditions around the Flaming Gorge region specifically happen at Green River. This river can generate good rapids in some sections but these are not too strong or dangerous. Sections like Mother-in-Law and Red Creek have class II rapids. They are perfect for beginners and families who want a taste of rafting adventure.
Do you have travel perception? Buy my TravelPerception.com domain name (at a reduced price) and I'll build you a simple travel website. CLICK HERE.
Raft rentals are available all throughout the area, and you don't need to get a permit or a commercial guide for rafting in the Green River. However, if you don't wish to paddle too much, and would like to concentrate on the scenery, you can hire experienced guides to row you down the river. White water rafting expeditions around Green River can be done within a single day or over multiple days.
Flaming Gorge Hiking
Hiking is one of the top activities at Flaming Gorge because the reservoir is surrounded by stunning landscape, composed of meadows, mountain peaks and tree-covered slopes. There are several hiking trails that you can choose to follow.
The Ashley National Forest alone has over 1,000 miles of trails. One of the easier and more notable trails is the Canyon Rim Trail, which stretches about five miles, and is easily accessible from campgrounds at Skull Creek and Green Lake, as well as Greendale Overlook.
Other day hike routes include Dry Fork Flume Trail Little Hole Trail and Rock Creek Trail. While taking a break from a multiple-day hike, you can also camp at designated areas. Aside from campgrounds, there are also motels inside the recreation area, specifically near Dutch John and Manila.
View the picture and read the above text BEFORE you take the quiz.
Let's see how good you are at remembering something about Flaming Gorge Recreation Area of Utah and Wyoming. Be sure to watch the video after the quiz.
Quiz #62 Flaming Gorge Recreation Area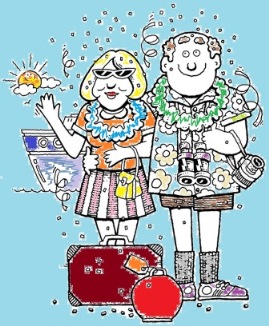 This Travel Quiz is about Flaming Gorge National Recreation Area. This is a true or false quiz. The level of this quiz is easy if you've read the writeup.
Answer all questions. Each answer is worth about 10 points. If you don't know the answer, then take a guess (unless you want a guaranteed zero for the answer).
This test is timed (2 min) so you don't have much time to cheat.
Flaming Gorge Area is a potential wilderness area you might want to visit. You might be able knock out visiting two states in one visit.
To learn more about other wilderness areas in the United States the link below.
---
Flaming Gorge Area
Uploaded to YouTube on Sept 27, 2011
Produced by Utah.com Flaming Gorge is one of Utah's hidden treasures.