White River National Forest of Colorado
White River National Forest in Colorado is the largest national forest in the United States. That is why, adventurers from across the country and even overseas, flock to White River for some serious outdoor sport and activities. From horseback riding, fishing, four-wheel scenic driving, canoeing to hunting, skiing and snowmobiling, there are plenty of fun things to do in White River all throughout the year.
Big is an Understatement
Covering a land area of 2.3 million acres, White River is one of top forest recreation spots in the country today. It is named after the White River that passes through it. It also contains the Flat Tops Wilderness Area, largely considered the birthplace of the U.S. Wilderness Area system.
Attractions and Scenic Views
Tucked within the Colorado Rocky Mountains, the forest has a selection of attractions depending on your preference. At present, the most highly-preferred recreation areas in White River are Maroon Valley, Vali Pass and Green Mountain Reservoir. In addition, the national forest is home to wild and scenic rivers that have become havens for outdoor activities. Some of the rivers worth checking out here include South Fork of the White River, Deep Creek, Colorado River and Crystal River.
Wildlife Watching and Hiking
Wildlife watching is really something to look forward to while visiting White River, as it houses a wide range of flora and fauna. Thousands of elk, deer and bighorn sheep can be found all over the forest domain. With eleven ski areas to choose from at White River, it is not a surprise that the most popular activities and programs here involve downhill and cross-country skiing.
If you love hiking, then you will be thrilled to know that there are a number of National Trails located here. There are also miles and miles of mountain biking trails for the adventurous souls. Take note that biking is permitted only on properly designated roads and trails. Despite all these activities, the great thing about visiting White River is you have the option to just relax and enjoy a picnic with families and friends.
Trails and Scenic Roads
The Flat Tops Trail is one of the forest's main attractions. This 82-mile byway, which connects Meeker and Yampa towns, is known for its very scenic surroundings. It is normal for visitors to just drive by Flat Tops to enjoy the scenery at any time of the year except in winter, when the road is usually covered with snow and is only accessible to cross-country ski and snowmobiles.
On the southern section of the White River National Forest lies the West Elk Scenic Byway. Driving this 205-mile scenic road uncovers panoramic views of spectacular landscapes including Mount Sopris and Back Canyon of the Gunnison. The drive also leads you to historic sites, ranches and Native American communities.
Accessible to the Public
White River National Forest is accessible via Interstate Highway 70,and is just a few hours drive from Denver. Most of the grasslands and major parts of the White River are open to the public, and free to use. However, you may be paying fees and permits for some specific activities and sites. For more information about the necessary permits, you can contact the Ranger District Office.
If you want more time to explore what White River National Forest has to offer, you can easily spend a night or two at one of the 70 campsites in the area. Another option is to rent one of the Forest Service cabins in spots like Trappers Lake.
View the picture and read the above text BEFORE you take the quiz.
Take the quiz and let's see how good you are in remembering what you just read.
Quiz #59 White River National Forest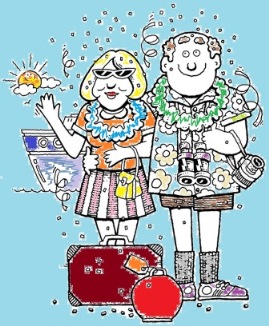 This Travel Quiz is about White River National Forest. This is a true or false quiz. The level of this test is easy.
Answer all questions. Each answer is worth about 10 points. If you don't know the answer, then take a guess (unless you want a guaranteed zero for the answer).
This test is timed (3 min) so be aware of that.
White River National Forest is a wilderness area in Colorado, United States that you might want to visit.
To learn more about other wilderness areas in the United States click any link below.
Boundary Waters
Sipsey Wilderness
Black Ridge Canyons
---
Maroon Bells Wilderness Area – White River National Forest – Colorado
Uploaded to YouTube on May 10, 2014
More videos after the quiz above