Diwali – Festival of Lights India
Diwali, India's biggest and most significant national holiday, is a delightful celebration of the inner light. Central to Hindu philosophy is the belief that there's something beyond the physical body. In the deepest recesses lies the light of higher knowledge that can reveal one's true nature – a more compassionate human being woven smoothly in the fabric of nature.
The Diwali Festival of Lights (also referred to as the Hindu New Year) is as significant to Indians as the Christmas holiday is to Christians. Today, regardless of faith, men and women in India celebrate with big family reunions, festive fireworks, and strings of endless food treats.
When is Diwali Celebrated?
Diwali is celebrated In October or November, depending on the cycle of the moon. Though the main days are common and fall on the same set of days across India, the Diwali festival is celebrated for a differing numbers of days by varied regions. It's best to check online when next year's festival week is before booking your flight to India.
Days have Special Meanings
Each day of the festival carries a special meaning. On the first day of Diwali, housewives consider it favorable to clean the house and shop for gold or kitchen utensils. On the second day, people adorn their homes with diyas (clay lamps) and create design patterns on the floor using colored powders or sand.
The main festivities take place on the third day while the fourth day is celebrated as New Year's Day. On the fifth and last day, brothers and sisters get together and share food to honor the bonds that tie them.
Diwali is celebrated not only by Hindus, but also in other countries, usually for other reasons. Even in India Diwali is celebrated somewhat differently in different areas of India. However, they all spiritually mark the victory of light over darkness, knowledge over ignorance, good over evil, hope over despair.
Indian Culture Abounds
Indian culture will be on display in every street corner. Diverse stalls are set up to give you a taste of authentic Indian cuisine. Marvel at delicate hand-made Indian jewelry, traditional Henna painting and outstanding Bollywood dance performances. Try your luck in gambling as well while you're in India during Diwali. It is believed that the goddess Parvati played dice with her husband Lord Shiva, and she decreed that whosoever gambled on Diwali night would prosper throughout the ensuing year. Who knows?
Day and Night Celebrations
In New Delhi, Meharch and Market Festival at Lodhi Garden offers the perfect place to shop and dine. Here, the festive mood fills the ambiance with genuine happiness. You'd even find strangers greeting you. Café Turtle in Greater Kailash will mesmerize you with traditional Indian art forms of embroidery. For that father-and-son bonding, head to Sundernagar Mela, a grand fair with lots of amusement rides and game stalls.
In Mumbai, Bollywood figures grace events with their star presence. It's total mayhem as fans go wild. Mega Diwali Fest in the Club is expected to be one of the major events where you can shop for some mind blowing designer products.
Of course, this isn't Diwali without the glittering lamps that light up the 'darkness'. Wear comfortable clothes because all the candlelight makes this festival a very warm and atmospheric event. Young and old light vibrant firecrackers in the night. The fireworks going off can be very loud so prepare your ear plugs if your hearing is sensitive. Be prepared for air filled with smoke from firecrackers as well.
Diwali is a fun and honored "festival of light" and if you are fortunate to be in India at the time of celebration you will really enjoy the experience.
View the pictures and read the above text BEFORE you take the quiz.
Take the quiz and let's see how good you are in remembering what you just read.
Quiz #56 Diwali - Festival of Lights India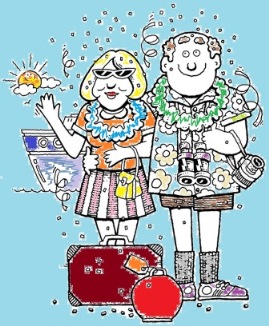 This Travel Quiz is about Diwali – Festival of Lights India. This is a true false quiz. The level of this quiz is easy.
Answer all questions. Each answer is worth about 10 points. If you don't know the answer, then take a guess (unless you want a guaranteed zero for the answer).
This test is timed (3 min) so be aware of that.
If you are traveling to India at the time of Diwali you should definitely experience the excitement of this festival.
To learn more about India click any of the links indicated below. Some will take you one of our other sites.
Top Tourist Places in India (goes to sister travel site)
India – Centuries of Tradition (luck & Superstitions site)
Lucknow: Give Me Luck Now
Shimla India Heritage Railway Line
---
Diwali Fireworks 2013
Uploaded to YouTube on Nov 4, 2013
Fireworks Show @BAPS Shri Swaminarayan Mandir – Lilburn, GA

Dhada Diwali Deepaanni Video Song – Kajal Agarwal Hot Song
Uploaded to YouTube on Apr 22, 2012
STORY: Viswa Naga Chaitanya is a dhadar chasing beggers who attempts to buy in a supermarket and after he catches them and handovers to his brother. Later his family members are introduced. His older brother, (Srikanth), and his sister-in-law (Samiksha). Viswas meets Rhea(Kajal) who is an only daughter of wealthy business tycoon (Mukesh Rishi) who is concerned about money and growth but not about affection and love. While Viswas is trying to get attention of Rhea he will accidentally get into a quarrel with a gang who does business with human trafficking.



He fights and frees some girls who were kidnapped and this gang is owned by Rahul dev who tries to find Viswas and end him up. Then Rhea's dad sets up a proposal with another son of a business tycoon, Amit. Rhea is not interested. The gang's owner soon finds out that Viswas's brother works for him and he tries to chase him down but Viswas beats everybody up. He soon realizes that he has to save Rhea from her soon-to-be husband. Rhea's fiance tries to kill her by locking her in a car and throwing the car into an ocean. But Viswas saves Rhea. The film ends with Viswas bringing Rhea out of the ocean in a blanket and the two are talking.