An Ancient and Famous Indian City
This city where this temple is located is the capital of the Indian state of West Bengal, in India. Located on the east bank of the Hooghly river, it is the principal commercial, cultural, and educational center of the Eastern part of the country. The Port in this city is the country's oldest operating port and its sole major river port. As of 2011, the city had 4.5 million residents; the urban area, which comprises the city and its suburbs, was home to approximately 14.1 million people, making it the third-most populous metropolitan area in India.
Its a Large Metropolitan City
As a growing metropolitan city in a developing country, this city has substantial urban pollution, traffic congestion, poverty, overpopulation, and other logistic and socioeconomic problems. Following Indian independence in 1947, This city which was once the center of modern Indian education, science, culture, and politics, witnessed several decades of economic stagnation.
There are Established Local Traditions
The city has established local traditions in drama, art, film, theater, and literature. Many people from there, among them several Nobel laureates, have contributed to the arts, the sciences, and other areas. The city's culture features close-knit neighborhoods and freestyle intellectual exchanges. West Bengal's share of the Bengali film industry is based in the city, which also hosts the Academy of Fine Arts, the Victoria Memorial, the Asiatic Society, the Indian Museum and the National Library of India.
Some Institutions and Associations in the City
Among professional scientific institutions, this city hosts the Agri Horticultural Society of India, the Geological Survey of India, the Botanical Survey of India, the Calcutta Mathematical Society, the Indian Science Congress Association, the Zoological Survey of India, the Institution of Engineers, the Anthropological Survey of India and the Indian Public Health Association. The city is home to major cricketing venues and franchises, however it differs from other Indian cities by giving importance to association football and other sports.
Read the above writeup BEFORE taking quiz.
Take this Picture quiz then read about this interesting and famous Indian city.
Quiz #104 A Famous Indian City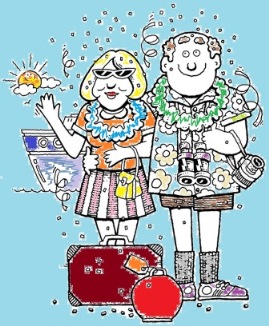 This Travel Quiz is about an Ancient and Famous Indian City. There are hidden clues in the writeup to help guess the city. The level of this quiz is easy to medium.
Answer all questions. Each answer is worth about 10 points. If you don't know the answer, then take a guess (unless you want a guaranteed zero for the answer).
This test is timed (2 min) so be aware of that.
If you live outside of India and haven't visited this city then you should strongly consider visiting it if you visit India.