Beautiful Cape Cod – with Lots of things to See and Do
Cape cod is unusual in the fact that it has a very long shoreline, longer than most states that border the ocean.
Situated on the easternmost part of Massachusetts, Cape Cod is a peninsula that has become a favorite tourist and vacation area in this region of the United States. The peninsula's coast is filled with long stretches of beaches, art galleries, historic landmarks, charming villages, top-class restaurants and antique shops. The usual way of exploring the peninsula is by doing a driving tour, and making stops at towns that will interest and delight you. Cape Cod incorporates all of Barnstable County, which comprises 15 towns.
The Cape Cod circuit is about 160 miles long (257 kilometers). When electing a driving excursion, you usually start by crossing the Sagamore Bridge, which connects Cape Cod to the mainland. By doing so, the first town you will encounter is Sagamore. The town is the home of the Pairpoint Glass Company, an old company that still utilizes the traditional way of hand blowing lead crystal to form various types of glassware. While here, you can experience the artisans in action carrying out this fascinating local tradition.
Sandwich is the oldest town on the Cape, and was one of the first settlements of Puritans back in 1637. Interesting historical attractions found in Sandwich include the Sandwich Glass Museum, the 17th century Hoxie House, which is oldest saltbox house in the Cape region; Dexter Grist Mill, the Thornton W. Burgess Museum and the Heritage Museums and Gardens.
If you want to relax and marvel at the natural beauty of Cape Cod, proceed to Sandy Neck Beach, a barrier beach characterized by low sand dunes. There are other beautiful sandy beaches along the peninsula both on the bay side and ocean side such as Nauset and Skaket. Some of those facing the Atlantic waters offer excellent surfing waves.
Another natural landmark worth visiting or at least catching a glimpse of is the over 40,000 acre landscape of Cape Cod National Seashore. After this, proceed to Nickerson State Park, the largest inland preserve in the area, covering a 2,000 acre land area. While in the preserve, you have the opportunity to engage in various outdoor activities like hiking, swimming, fishing and bike riding.
Located at the tip of the peninsula, is the popular resort of Provincetown. The town plays an important part of United States' history as this is where the first Pilgrims landed in 1620. You can learn more about this historical event by visiting the Pilgrim Monument and Provincetown Museum.
The next major town after Provincetown is Chatham, known for its lovely shops, art galleries and 18th to 19th century houses. When you leave Chatcham and head west along Nantucket Sound, you will come across the Hyannis village, which houses the John F. Kennedy Hyannis Museum. This huge museum and gallery showcases the life of the former president while in Cape Cod.
General Tourism on Cape Cod
Although Cape Cod has a year-round population of about 220,000. In the late 20th century, tourists and owners of second homes began visiting the Cape more and more in the spring and fall, softening the definition of the high season and expanding it somewhat. it experiences a tourist season each summer, the beginning and end of which can be roughly approximated as Memorial Day and Labor Day, respectively. Many businesses specifically target summer visitors, although the "on season" has been expanding somewhat in recent years.
At the tip of Cape Cod, Provincetown, there are several whale watching fleets who patrol the Stellwagen Bank National Marine Sanctuary. Most fleets guarantee a whale sighting and one is the only federally certified operation qualified to rescue whales. Cape Cod is known around the world as a spring-to-fall destination for sport anglers.
Provincetown has also long been known as an art colony, attracting writers and artists. The town is home to the Cape's most attended art museum, the Provincetown Art Association and Museum. Many hotels and resorts are friendly to or cater to gay and lesbian tourists, and it is known as a gay mecca in the summer.
Cape Cod is a popular destination for beach goers from all over. With 559.6 miles (900.6 km) of coastline, beaches, both public and private, are easily accessible. The Cape has upwards of sixty public beaches, many of which offer parking for non-residents for a daily fee (in summer). The Cape Cod National Seashore has 40 miles (64 km) of sandy beach and many walking paths.
Cape Cod is also popular for its outdoor activities like beach walking, biking, boating, fishing, go-karts, golfing, kayaking, miniature golf, and unique shopping. It usually takes three to four days to satisfactorily explore the Cape Cod circuit. You can conduct the tour at any time between spring and fall as the weather is most ideal and most attractions at this time are open. Take note that the peak travel time is during summer, so you may experience traffic jams on the two bridges that connect the Cape to Boston and Providence so plan accordingly.
---
Welcome to Cape Cod!
Uploaded to YouTube on Oct 19, 2011
Visit Cape Cod, Massachusetts for your next family vacation, weekend escape or mid-week getaway! Explore our 15 distinctive towns, arts & culture, quaint shops, wooded bicycle paths, plentiful events & festivals, and endless array of land and sea activities. Visit www.CapeCodChamber.org for all of your travel-planning information.
View the picture and read the above text BEFORE you take the quiz.
Take this quiz and let's see how good you are at remembering what you just read.
Quiz #43 Cape Cod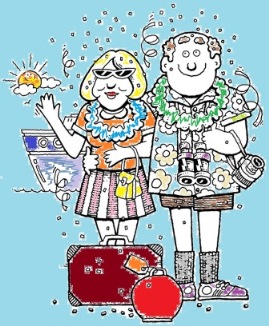 This Travel Quiz is about Cape Cod. The questions are true and false. The level of this test is easy.
Answer all questions. Each answer is worth about 10 points. If you don't know the answer, then take a guess (unless you want a guaranteed zero for the answer).
This test is timed (3 min) so be aware of that.
The area of Cape Cod is a potential place you might want to visit. It gets a lot of visitors each year and you could be one of them.