A Few Off Season Travel Tips to Save You Money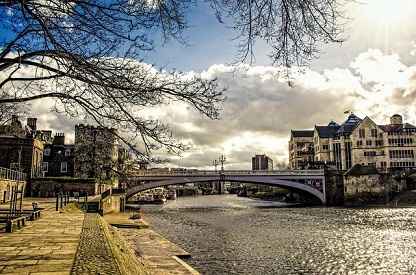 Almost everyone wants to take their vacation or otherwise visit most places when the weather is best. So of course that's when they do and that's the problem. You want to really enjoy yourself. The thought of large crowds, crowded venues, possibly long lines at certain attractions can turn you off.
In addition a host of other minor and sometimes major inconveniences is also enough to turn you off. You can avoid most of these and other annoyances by going off season to the places you really want to visit.
One of the drawbacks, however, when traveling off season is that some hotels and museums and other attractions may be closed. For example some wilderness attractions may be closed while others in climates where it snows and there are hills and mountains are for winter activities and may not be the places you want to go if you are not a skier or snowboarder.
It's a good idea to check with the local consulate or online site of the city, state, Province, or country you are visiting to ascertain what's open and what's not. It is also recommended to check the local weather as well. Depending upon your destination and the time of year you travel, packing light layers of clothing to heavy sweaters is recommended.
Another great idea is to check the airlines. While most offer discounted rates throughout the year, they offer special deals during off-peak seasons which may include hotel accommodations as well.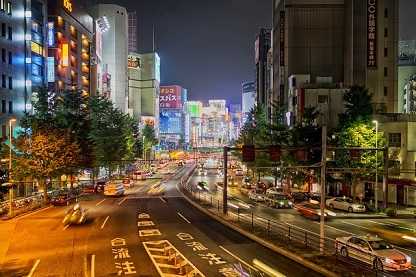 Tips for a Few Off Season Destinations
Tip 1 – Go off-season
While most people are hurriedly making their travel arrangements to their favorite destinations, others are waiting for off-peak season in order to save money. That way they can really enjoy the city or country they are going to visit without hordes of tourists also doing the same thing.
With more people traveling than ever before, it is often difficult to enjoy a city when there are crowds and tour buses everywhere you go. In addition, traveling off-peak not only allows for a more relaxing and fun-filled vacation but the shops, restaurants, and the main tourist areas can be thoroughly enjoyed at discount prices as well.
Tip 2 – Months to visit Hawaii
Hawaii, is an extremely popular and a favorite vacation destination for many people. It is best traveled to during May and June as well as September through mid-December.
Tip 3 – North to Alaska
The normal time to visit Alaska is in the summer months, but that's when everyone else will be thinking the same thing. Conversely, while it will be quite cold, February is a great month to visit Alaska and save on air and hotel packages to this great state.
Tip 4 – Times to visit the Caribbean
The Caribbean, another popular destination, has the best package deals from April through June, and September through November.
Tip 5 – Visit Australia during Spring
If your travel tastes are a bit more exotic, you can find great deals in Australia when traveling during the spring,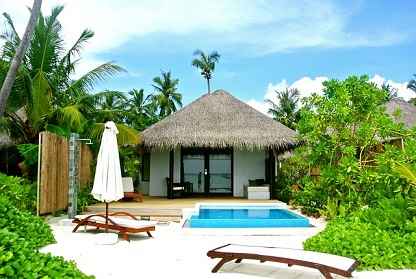 Tip 6 – Fiji, Thailand and Mexico Vacations
The best times to visit Fiji is in December through February, or Thailand, which is a new hot spot – from March through September. Off season time to visit Mexico, another favorite destination, is in April and October.
Tip 7 – Europe Destinations
For travel to Europe, the fall months are the best. April in Paris isn't just a well-known song for the seasoned traveler; for he or she knows that January in Paris will encompass the best package deal one can find.

Depending Upon Location Colder Seasons often have the Best Rates
When you are considering hotel accommodations, you may find that winter rates in Europe are low in November through January. Researching each country to determine their hotel rates as well as their local transportation is essential.
While most of the buses in most cities are available during peak seasons, you may find their availability minimized during the off peak season, so check with the tourist boards if you intend on using local transportation.
Traveling off season can afford you the opportunity to visit places and experience local culture on a more personal level. It's worth your time to investigate your travel destination in depth to enhance your overall trip and make it all the more enjoyable as well.
Many times you will find that off-season times to visit are best in many ways plus better package deals can often be taken advantage of in addition to far fewer tourists.
---
Traveling off season to get the most for your money
Uploaded to YouTube on August 17, 2012
When summer vacation is over and the kids ara back in school you might think your travel options are going down the drain. However this is a great time to take advantage of off-season travel deals to various places.

Money Savers: Why you should travel in January-March
Uploaded to YouTube on Dec 11, 2013
If you aren't thinking about a vacation, maybe you should be. After the busy holiday season, travel slows down and that's when it's a good time to find a deal.
"The earlier in the season to travel, the better," says John Brawley, president of Premier Travel in Plymouth. "As the winter season progresses, room rates go up. January is the best time to go, especially after the holidays and before MLK day."
He says you can find great deals for travel during slow seasons, but make sure it's still the right vacation experience you want.
"I've seen airfare [to Hawaii] at $500–600 each, but there's a reason it's that price," says Brawley. "May is the rainy season or off season and December is the same way."
Slow season travel tips
1.) January is the best bet for cost conscious travellers. Room rates steadily go up until they are highest around spring break and they sometimes stay high for the summer months.
2.) Look for package deals. Besides traveling in January, you can also find a deal by bundling airfare and hotel packages.
3.) Flexibility rules. The rule of thumb is to always book 90 days in advance, but during January you can also find good last minute deals if you are a flexible traveller.
4.) Avoid Saturdays. Instead, opt for midweek flights and check-ins.
"Have as much flexibility as possible," says Brawley.

Off Season Travel with Peter Greenberg | AARP
Uploaded to YouTube on Feb 19, 2011
Traveling during the off-season is a great way to avoid the crowds, save money, and live like a local.