Newport Beach California – A Recreational Hub of the State
Located in Orange County, Newport Beach California is a major vacation destination in Southern California. The city is blessed with a gorgeous coastline and surrounding lush hills.
Its natural gifts are well complemented with a developed tourist infrastructure, which includes seaside promenades, luxurious hotels, shopping and spa facilities. The city is composed of 9 neighborhoods that have their own distinct character.
A Few Newport Beach California Stats
Newport Beach, incorporated in 1906, is an affluent city in Orange County, California, 10 miles (16 km) south of downtown Santa Ana. The population was 85,287 in the 2010 census. Newport Beach is also home to Newport Harbor. Newport Beach extends in elevation from sea level to the 1161 ft (354 m.) summit of Signal Peak in the San Joaquin Hills, but the official elevation is 25 feet (8 m) above sea level. The city's median family income and property values consistently place high in national rankings. The Daily Pilot, a newspaper published in the neighboring city of Costa Mesa reported in 2010 that more than a quarter of households have an income greater than $200,000, and the median value for homes exceeds $1 million.
Newport Beach includes Corona del Mar, Balboa Island, Balboa Peninsula (also known as Balboa), Lido Peninsula, Newport Coast, San Joaquin Hills, and Santa Ana Heights, and West Newport. The area of the city is 53 square miles (137 km2), with over half of that (55.07%) being water.

Climate
Newport Beach has a Mediterranean climate. Like many coastal cities in Los Angeles and Orange counties, Newport Beach exhibits weak temperature variation, compared to inland cities even a few miles from the ocean. The Pacific Ocean greatly moderates Newport Beach's climate by warming winter temperatures and cooling summer temperatures.
Newport Harbor and Newport Bay
Newport Beach is home to the only harbor in all of Orange County. This recreational harbor is the biggest one on the west coast of the United States. From surfing, swimming, stand-up paddle boarding and fishing; there is no shortage of recreational activities and aquatic sports offered in the harbor's vicinity. If you want experience an extraordinary thrill, try the Jetpack America, one of the newest water attraction here. The ride features the first water-powered jetpack in the world that will let passengers fly and stay high in the air. Talk about adrenaline rush!
Beaches
A visit to Newport Beach is not complete without spending time on its beaches. Overall, there are about 10 miles of coastline to enjoy. A number of these beaches have garnered 5-star rating from the Natural Resources Defense Council. Others exude the perfect conditions for excellent surfing. One of the famous surfing spots here is The Wedge at 2172 E, which is known for its massive waves. If you head over to the Corona del Mar State Beach, you will not only enjoy the sand and clear ocean waters, you can also cozy up near the fire rings on the beach underneath the night sky.
Activities
Various spa treatment facilities are waiting to pamper you, while championship golf courses will bring out the best of your golf swings. If you are an outdoor enthusiast, you will not run out of things to do while enjoying Mother Nature. Activities like hiking, cycling and Segway riding are all possible because of the number of bike routes, trails and boardwalks all over the city. A popular trail that has been enticing hikers and bikers is the Back Bay Loop Trail, which stretches to 10.5 miles. The city is also equipped with several parks, some of which have sports facilities and equipment like basketball courts and baseball diamonds.
Another thing to experience in Newport Beach is its grand events that add more to the city's popularity among the sophisticated. The city is host to the annual Newport Beach Film Festival, the Restaurant Week and the Ensenada Yacht Race. Visiting with family? Newport is an ideal destination for people of all ages. Make your way to the Balboa Fun Zone, one of the most popular Newport Beach attractions. This recreation center is equipped with arcade games, Ferris wheel and an aquarium. For some hand-on learning experience, consider dropping by the Back Bay Science Center, which houses various animal species found in the estuaries in the area.
Chartering yachts is a staple among locals and tourists visiting Newport Beach California. Fortunately, there are many private yacht clubs in the city that can satisfy this demand. Members of these clubs enjoy everything from simple cruising to competitive racing. If yachting is a little over your budget, an alternative is to go boating. There is a wide range of businesses that rent out different kinds of boats like sailboats, pedal boats, pontoons and kayaks that help you get the most out of your outdoor fun at Newport Beach.
Author Comments
I don't live in Newport Beach, but am I jealous? No, not really. I simply cannot afford to live in such a nice place. It is a great place to visit, however. Don't miss it if you visit Southern California.
Well there you have a brief glimpse of Newport Beach California. Unfortunately I don't live there, but inland about 50 or 60 miles from there, across the hills on the other side of Orange County hills (Cleveland National Forest) where the climate is sometimes 30 degrees hotter than they experience in the summertime. Well today it is not so bad or so much difference between us after several days of 100 degree days.
Lake Elsinore CA, United States 90 Degrees 3:27 pm 9/1/2014
Newport Beach CA, United States 81 Degrees 3:27 pm 9/1/2014
A good point about where I live in Lake Elsinore is homes don't cost nearly as much as in Newport Beach and I have over an acre of property, which is pretty rare in a city area of Southern California. Also in rare cases, I can see snow on the hills not far behind my house in the wintertime and can experience those cold 25F – 35F degrees temperatures every few years. That's unheard of in Newport Beach California! Furthermore we don't have the year-around tourist influx of beach areas like they do.
What about where you live? How does it compare to Newport Beach California? Leave your reply below.
---
Newport Beach – the Richest U.S. City
Uploaded to YouTube on Jul 20, 2010
Newport Beach, Orange County, California is the richest U.S. city. The city's median family income and property values consistently place high in national rankings making Newport Beach one of the wealthiest communities in California, and in United States overall. More than a quarter households have an income greater than $200,000, and the median value for homes exceeds $1 million.
View the pictures and read the above text BEFORE you take the quiz.
Quiz #74 Newport Beach California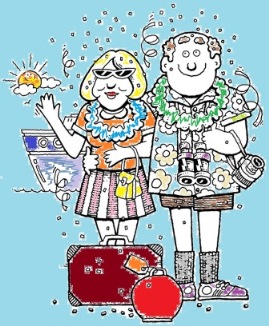 This Travel Quiz is about Newport Beach California. This is a true or false quiz.. The level of this quiz is easy.
Answer all questions. Each answer is worth about 10 points. If you don't know the answer, then take a guess (unless you want a guaranteed zero for the answer).
This test is timed (2 min) so be aware of that.
Newport Beach California is a potential city you might want to visit if you come to Southern California. If you're not wealthy you might want to see how some wealthy and rich people live. You can do that in Newport Beach.


More about cities in North America can be found here.
For more California city Information click any of the links below which will take you to our main travel site.
Los Angeles
San Diego
Monterey Peninsula
Inland Empire
Southern California Attractions