City by the River with a Great Attraction to Draw You There
The city shown here is dominated by a spectacular water display, even more than one. The display can be seen from two separate locations. Because of these natural displays, the city by the river has one of the major tourist attractions of the world. The natural spectacle attracts millions of tourists yearly. As you can see by the skyline, these tall buildings are unusual for a city with a relatively small population of about 83,000. The influx of tourists needing accommodations and activities are likely a major reason for these buildings.
View the picture and read the text above BEFORE taking quiz.
Let's see how good you are at naming the city shown in the above picture.
Quiz #53 City by the River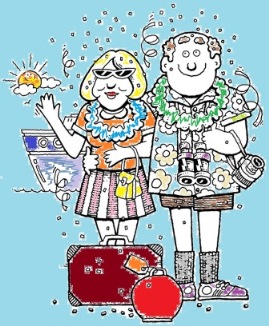 This Travel Quiz is about a city by the river. There are some clues to help guess the city. The level of this test is easy.
Answer the question. The answer is worth about 20 points. If you don't know the answer, then take a guess (unless you want a guaranteed zero for the answer).
This test is timed (2 min) so be aware of that.
You will almost certainly want to visit this city if you haven't been there. If it weren't for the attraction in the city it might be just another small ordinary city. However, it's not like that and it is one a lot of people have on their must-see list. Is it on yours?
Do you have travel perception? Buy my TravelPerception.com and I'll build you a simple travel website. CLICK HERE.