What Country is El Castillo at Xunantunich in?
This monument is in a country with numerous cultures, languages, and ethnic groups. A well-known, but old civilization spread itself over what is now this country beginning in around 1500 BCE, and flourished there until about 800 CE. The country has a tropical climate and part of it is bordered by a body of water.
Xunantunich's name means "Stone Woman" in the original language spoken by the builders, and, like many names given to certain archaeological sites, is a modern name; the ancient name is currently unknown. The findings have been insubstantial to prove that Xunantunich was a site of importance. It was not until the Samal phase in AD 600-670 that Xunantunich began to grow significantly in size. Left in a state of abandonment at approximately AD 750 due to an unknown violent event, Xunantunich did not re-establish itself as a strong presence in the region until Tsak' phase in AD 780-890.
View the picture and read the above text BEFORE you take the quiz.
Take the quiz and let's see how good you are at naming the country where this picture was taken.
Quiz #4 El Castillo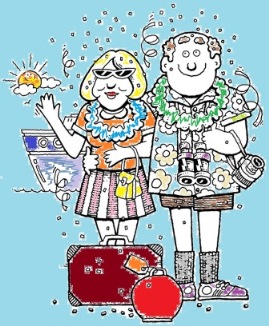 This Travel Quiz is about an old monument. There are 4 – 6 clues to help guess each question. The level of this test is medium.
Answer all questions. Each answer is worth about 20 points. If you don't know the answer, then take a guess (unless you want a guaranteed zero for the answer).
This test is timed (3 min) so be aware of that.
The monument in this quiz might be one you want to visit. It is not directly in the city, but is not far away from one. If you visit this monument you will be looking at an artifact from ancient times compared to today. You will join the approximate half million visitors to see this piece of history every year.
Do you have travel perception? Buy my TravelPerception.com and I'll build you a simple travel website. CLICK HERE.