The Mystery City Winter Carnival for Fun and Excitement
This Winter Carnival is considered to be the largest winter carnival in the world. This festival is a distinct winter experience that will surely be memorable. Every year, it typically starts during the last week of January and extends to two weeks. Visitors and locals alike go to this mystery city Winter Carnival to enjoy the different events and activities.
Since 1894, this festival gives those who live in the general area, plus those even much further away, a special reason to look forward to snowy cold winters. Presently, a great family-oriented event, the carnival originated from the tradition of the locals to get together and have a great time before the Lent season.
Each year, organizers of the Winter Carnival add some events, new ice structures and venues to entertain people. At the center of all the celebration is the Bonhomme, the lovable snowman, who is the official mascot for the Winter Carnival. This long awaited carnival is celebrated in different locations. Usually these locations are in close proximity to each other and can be reached on foot. One highlight of the Carnival is the widely famous Snow Sculpture Competition, which attracts a big crowd.
Aside from night parades, slides, snow baths, snow sculptures, shows, skating, and ice-canoe races, there are also main sites that are popular among seasoned visitors. One of them is the giant playground called the Plains of Abraham at Place Desjardins. In this venue, you can enjoy a wide range of events and activities like winter camping, sliding, and even dogsled rides. You will also get the chance to see ices spas, impressive snow sculptures and an igloo dome disco. Just around the area is a heated tent where tables and chairs are set up, and food services are offered to visitors. The tent is also equipped with rest rooms and payphones.
When you reach Place Loto-Québec, you can find the unique Ice Palace, which hosts the opening and closing ceremonies of the Carnival. At Espace Hydro-Québec lots of entertainment is waiting for you such as fun slides, and various dances. There is even a new floor hockey rink, which is open for anyone who wants to try out Canada's national sport.
If you plan to visit the festival with your family and kids, then don't forget to drop by Mr. Christie Village. This popular festival venue is highly suitable for children as it offers skill games, snow tunnels, obstacle courses, and soapbox derbies. There is even a souvenir kiosk filled with popular Winter Carnival souvenir items.
Most activities and events at the Carnival are conducted outdoors so make sure to dress accordingly, and pack extra jackets just in case it gets colder. There will be a lot of walking during the festival so make sure to put on your most durable and reliable pair of boots.
You can get tickets for the Carnival events, which is in the form of Bonnehomme's effigy, from one of the many kiosks and outlets around the city. The effigies are usually available in mid December. Since this great Winter Festival draws in thousands of people every year, make sure to reserve hotel accommodation well in advance.
Note that the carnival is not called The Mystery City Winter Carnival. It is the ___________________ Winter Carnival.
Take the quiz and let's see how good you are at naming the city where this winter carnival is held. This should be as easy as pie with the clues given in the writeup and all the quiz hints. Back to High School if you miss this.
Quiz #19 Winter Carnival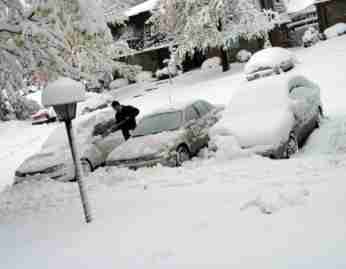 This Travel Quiz is about the Mystery City Winter Carnival. The level of this test is easy.
Answer the single question. The answer is worth 20 points. If you don't know the answer, then take a guess (unless you want a guaranteed zero for the answer).
This test is timed (2 min) so be aware of that.
The correct answer to this quiz is a potential city you might want to visit. Of course if you don't live in the area, this winter festival may be out of the question. But if you have the time off and getting delayed by snowstorms or other common winter delays doesn't bother you, then go for it. You will have a great time. Come back and leave a comment here about your experience.