A Family Outing at Mall of Asia Manila
If you are traveling with the whole family to Manila, make sure to spend a fun day in the SM Mall of Asia (MOA). You will have a lot of green space in this massive integrated all-in-one complex. Mall of Asia Manila is not the usual giant boxed structure that malls in the USA are notorious for. MOA offers space to roam, breathe, and live the good life. It is the 10th largest shopping mall in the world in terms of gross lease area. Here the shopping experience is top-class, the food selection quite extensive, and your children will never run out of fun activities to do.
Start the day at Pancake House where you will be greeted by waiters who happen to be fluent in English. They will show you a menu packed with luscious pancake options served in a cozy breakfast restaurant with a backdrop of classic movie posters. Bring the kids to the Science Discovery Center. Get amazed by near-to-reality images of the universe! The full-dome theater is a fantastic way to introduce your kids to outer space as marauding astronauts. This is fun and learning in one cool package.
Don't forget to check out the arts and crafts at Kultura Filipino. Shop for world class home decor, wearable fashion and, of course, souvenir items in this lovely handicraft store. They also provide currency exchange services. Before 12 noon, make sure to have everyone ready to troop to Cabalen for an enormous feast of Filipino food. The buffet offers classic Filipino favorites, including the world-famous lechon. Treat your taste buds to local delicacies like suman and bibingka. The place gets really crowded so it is advisable to either place a reservation or head here early.
Follow your heart's desire in the afternoon. The kids will surely love to play in the skating rink. From open skating to hockey games, MOA's skating rink is a playground for people of all ages. Relax at the Big Bucket. You deserve a relaxing body massage to wash away the stress of traveling. The complimentary ginger drink is perfect to rest the body. Then do some last minute shopping at various stores – from luxury brands to fancy novelty items, Mall of Asia offers an array of options to suit any budget. When everyone is done with their activities, gather for that memorable picture with the gargantuan SM Mall of Asia Globe. The 360 degree electronic billboard comes to life in moving vivid colors set against the dark sky.
Dinner should definitely be at one of the restaurants overlooking San Miguel Bay. Most of them are perfect for an intimate dining experience. Enjoy conversation with your kids about all the fun activities they explored during the day over a scrumptious dinner that includes grilled seafood and other Asian treats. When dinner is over, hop on the eye of MOA, the tallest Ferris wheel in the Philippines featuring 36 six-seater air-conditioned gondolas. What a lovely way to end the day with your family!
If all of this is not enough to excite you, remember that MOA has almost four hectares of floor area, 5,000 square meters allotted for public utility vehicles, 100 slots for tourist buses, and close to 2 million bags of cement used to build it. With 407,000 square meter area, Mall of Asia Manila is one of the world's largest malls. Here you will always find something that will make you smile.
---
SM Mall of Asia, Pasay City, Philippines
Uploaded to YouTube on Apr 10, 2011
Driving around and walking inside SM Mall of Asia, one of the most beautiful and largest mall in the world, Pasay City (Metro Manila), Philippines.

View the picture and read the above text BEFORE you take the quiz.
Take the quiz and let's see how good you are in remembering what you just read about the SM Mall of Asia.
Quiz #71 Mall of Asia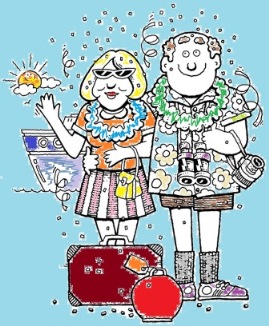 This Travel Quiz is about the Mall of Asia Manila. This is a True or False quiz. The level of this quiz is easy.
Answer all questions. Each answer is worth about 10 points. If you don't know the answer, then take a guess (unless you want a guaranteed zero for the answer).
This test is timed (2 min) so be aware of that.
Manila in the Philippines is a potential city you might want to visit if you are in that part of the world.