Central Cape Town South Africa – Beauty in Diversity
Attractive, casual and vivacious – these are three words that many will use to describe their unforgettable Cape Town experience. It is called the Mother City of South Africa and nothing can describe it better. It has a sprawling landscape, fine beaches, lush vineyards and as if that is not enough, Mother Nature graciously placed a gorgeous mountain right in her center – other cities in South Africa will not stand a chance.
The rugged, untamed beauty of Table Mountain is the star in Cape Town. The Khoisan people, the natives of Cape Town, believe that the mountain holds a spiritual power over the peninsula and provides life-giving water to the settlers. Today it is protected, like the gem that it is, in a national park that extensively covers most of the peninsula.
Anyone who has ever been to Cape Town regards Table Mountain as the city's great outdoor playground. If you are keen on that kind of challenging adventure, there are now world-class hiking trails that allow visitors from all over to camp and sleep right on top of the mountain.
Beauty is everywhere in Cape Town. The first thing that hits you is her natural vigor which seems to flow right into the brightly colored facades of Bo Kaap and the glorious Victorian-style bathing chattels in Muizenberg. Everyone, rich or poor, appreciates art in all forms. There are plenty of galleries displaying artworks from different local artists and you will find many gift shops offering unique, artisanal crafts at affordable prices.
It is fair to note, however, that there is no way to turn a blind eye to the damage Cape Town suffered from South Africa's violent past. It is definitely a city that was not spared from grief. The scars of the apartheid still run deep and the luxury that one may find in places like Constantia is met with the poverty of the smaller townships. Still, locals find room in their community to welcome tourists. To them, it is all about ubuntu, sincere African hospitality and care for other people, local or foreign.
All around Cape Town you will see people of all colors, respecting each other and working together to create a city they can be proud of. It makes you think that perhaps the greatest gift that Mother Nature brought to this city is not the rich topography but the diversity of its people.
Being hospitable, of course, means that Cape Town will show you a good time. Forget the guided tours! Take your pick from a wide selection of wildlife-spotting day trips: penguins, game reserve, or safari? How about a wine tour of South Africa's finest vineyards? Aquila Game Reserve Wildlife Safari is Cape Town's wildlife tour de rigueur while the Buitenverwachting and the Groot Constantia are two of the most majestic wineries in the region.
Tourism
The most popular international tourist destination in South Africa is Cape Town. In fact it is also the most popular place to visit in all of Africa as a whole. That stroke of good luck for the city is due to its good climate, natural setting, and well-developed infrastructure. The city has several well-known natural features that attract tourists, most notably Table Mountain, which forms a large part of the Table Mountain National Park and is the back end of the City Bowl.
There are a lot of tourists that visit Cape Town's beaches, which are popular with local residents. Due to the city's unique geography, it is possible to visit several different beaches in the same day, each with a different setting and atmosphere. Though the Cape's water ranges from cold to mild, the difference between the two sides of the city is dramatic. While the Atlantic Seaboard averages annual water temperatures barely above that of coastal California around 13 °C (55 °F), the False Bay coast is very much warmer, averaging between 16 and 17 °C (61 and 63 °F) annually.
Equally popular are both coasts, although the beaches in affluent Clifton and elsewhere on the Atlantic Coast are better developed with restaurants and cafés. There are a strip of restaurants and bars accessible to the beach at Camps Bay. Boulders Beach near Simon's Town is known for its colony of African Penguins. Surfing is popular and the city hosts the Red Bull Big Wave Africa surfing competition every year.
The city also has the Kirstenbosch National Botanical Garden that contains protected natural forest and fynbos along with a variety of animals and birds. There are over 7,000 species in cultivation at Kirstenbosch, including many rare and threatened species of the Cape Floristic Region.
In 2004 this Region, including Kirstenbosch, was declared a UNESCO World Heritage Site. There are lots of other attractions in the city that keeps travelers from everywhere coming to the city. In November 2013, Cape Town was voted the best global city in the The Daily Telegraph's annual Travel Awards.
In Cape Town, you will definitely not run out of things to do, only time to do them. But that doesn't matter – you will almost certainly be back for more.
View the picture and read the above essay BEFORE you take the quiz.
Take the quiz. If you live in South Africa you must know this city. If not, or you don't live in South Africa, then take this quiz to learn a little about it.
Quiz #30 Cape Town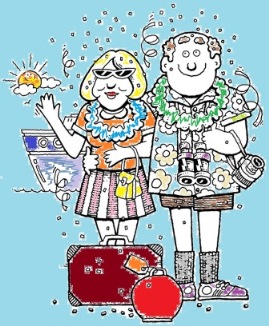 This Travel Quiz is about Cape Town South Africa. This is a True or False quiz. The level of this quiz is easy.
Answer all questions. Each answer is worth about 10 points. If you don't know the answer, then take a guess (unless you want a guaranteed zero for the answer).
This test is timed (3 min) so be aware of that.
Cape Town South Africa is a potential city you might want to visit. It gets a lot of visitors and there is a good reason for it.
---
Cape Town and Surroundings HD – South Africa Travel Channel 24
Uploaded to YouTube on Sep 2, 2011
Cape Town and Surroundings HD – Cape Town airport offers an excellent entry point to South Africa. The airport has recently undergone extensive renovations to bring it into line with international standards. When in South Africa it is advisable to hire a car as many destinations are not easily accessible by public transport.
Although there are public transport systems in Cape Town, they are not entirely suited to the holiday maker and are not always reliable after hours. A self-drive tour starting in Cape Town and traveling through South Africa is a popular holiday choice.


10 Reasons why Cape Town is the Best City in the World.
Uploaded to YouTube on Feb 25, 2013
Cape Town local Andrew Brauteseth (aka Guy with Camera) gives you 10 reasons why Cape Town is the best city in the world.