Finding Your Way to El Limon Waterfall in the Dominican Republic
Amazing outdoor fun and adventure awaits you in the Samana Peninsula of the Dominican Republic.  This is in fact, one of the most favorite destinations for active travelers and nature enthusiasts visiting this Caribbean nation.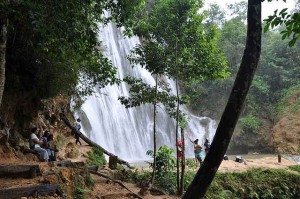 The peninsula is known for its gorgeous clear Samana Bay, rivers, mountains and waterfalls.  Some of the tourist activities that can be regularly enjoyed in Samana include trekking, kayaking, sailing and horseback riding.
One of the popular tours offered in the peninsula involves an exciting and adventurous journey. You go to the beautiful waterfall called Cascada Salto Limon Waterfall.  It is situated about 20 kilometers from the port and town of Samana.
Limon is located near the town of the same name. It is between the towns of Las Terrenas and Santa Barbara de Saman. This breathtaking natural attraction measures around 150 to 180 feet high. It is surrounded by rich tropical vegetation.
The water cascading from Limon comes from the Arroyo Chico River and falls into a picturesque natural pool. But the waterfall is not the only highlight of this trip. Its surrounding landscape, which is mainly occupied by subtropical forest, is equally captivating.
Getting there
Because, it is in secluded position, vehicles cannot take you straight to the falls area.  The entrance to the trail to Limon is marked by a restaurant.
There are two ways to access the waterfalls, and these via hiking and horseback riding.
Horseback riding
Most tourists choose to horseback because the journey can be strenuous. Horses carry tourists through tropical vegetation and plantations, up steep paths and across rivers.  The ride takes about 30 minutes.
It is well worth the cost of the tour. Take note that even if you are in a horseback riding tour to Limon, parts of the trail will require dismounting and walking.
Hiking
If you have the truly adventurous spirit and deem yourself fit, then you can opt for the more challenging way of getting to the falls. Hiking to Limon Waterfall takes about 45 minutes to over an hour depending on your walking pace. 
It is possible to do a self-guided hike, but take note that the path can be slippery, confusing and tricky. So, you run the risk of getting lost or hiking longer than you should. A good solution is to hire a guide if you are not totally confident about the way.
Dip into the natural pool

Once you reach the foot of Limon Waterfall, do not pass up the chance to cool down. You can experience a wonderful swim in its natural pool. If you sign up for a tour, the operator will not just take care of hotel transfers but will most likely provide drinks, snacks or meals.
You can also bring your own supplies if you wish. Most outfitters recommended the Limon Waterfall trip to adults and children 12 years and above.
Trip Essentials
Some of the essential items to bring on the trip include towel, hat, sunscreen. Bring insect repellent and of course, comfortable trekking shoes. Do not forget to bring a bathing suit. Bring a good quality accessible camera to capture this wonderful experience.
In the rainy months of May through November, the trail becomes muddy and wet. If you plan to hike during this time, make sure to wear bring rain gear.
More About Samana
Discover more of what Samaná has to offer by trying out these activities:
Whale watching
Sailing
Deep sea fishing
Scuba diving
Safaris
ATV quad adventures
Cave discoveries
While you are in Samaná, do not miss to explore these equally incredible destinations:
Cayo Levantado Island
La Playita Beach
Boca del Diablo
Playa Rincon
Playa El Valle
For more information about these activities and destination, check out this site.
---
El Limón Waterfall, Samaná
Published to Youtube on Jun 17, 2014
A trip to Samaná is not complete without a visit to El Limón Waterfall. Watch to see why this excursion is a can't-miss adventure amidst the stunning surroundings of the Samaná peninsula.

View the pictures and read article above BEFORE taking quiz.
Take this quiz about El Limon Waterfall, Dominican Republic and see how much you've learned or remember.
Quiz #88 Finding Your Way to El Limon Waterfall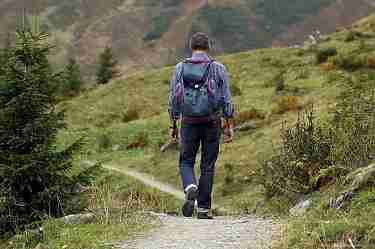 This Travel Quiz is about Finding Your Way to El Limon Waterfall. This is a true or false quiz. The level of this quiz is easy.
Answer all questions. Each answer is worth about 10 points. If you don't know the answer, then take a guess (unless you want a guaranteed zero for the answer).
This test is timed (2 min) so be aware of that.
Visiting El Limon Waterfall in the Dominican Republic is a potential adventure you might want to embark on.