Alentejo Portugal – A Wealth of Timeless Beauty
Imagine an array of colors that clothe soft rolling hills one after the other throughout the year. Imagine time as it stretches its hand to age castles and ruins in a slow steady rhythm.
Picture a generous serving of gorgeous landscape peppered with ancient olive trees, as well as sweeping Atlantic beaches, peculiar mountain villages or golden wheat fields that transform into the perfect settings to enjoy a magnificent starry sky at night.
Imagine no more for you'll find it all in Alentejo, the warm weathered south-central agricultural region of Portugal. Here, life meets time of a different pace and beauty that is archaic, gentle, and almost divine. So pack up your bags, and make that dream vacation a reality.
Alentejo is a South-Central region of Portugal. Being a traditional region, it is also one of the more recent seven Regions of Portugal. Its main cities are Évora, Elvas, Portalegre, Beja, Serpa, Moura and Sines. The 2011 population in the region was 758,739, with a very low density of only 62 people per square mile. With an area of 12,182 sq mi that means plenty of open space, something you won't find in a lot of places. Alentejo is a region known for its polyphonic singing groups, compared to those found on Sardinia and Corsica, etc
Alentejo, separated from the rest of Portugal by the Tagus River, repays exploration with endless surprises. Fortress walls and one-story farmsteads rise up from hills at Monsaraz, Castelo de Vide and Marzao. The towns of Estremoz and Vila Vicosa are home to marble homes of the finest qualities. The designs of patios and gardens are remnants of Arab influence on local architectural philosophy.
Evora stands out as the major draw for most visitors. The Roman temples and cathedrals are its gems, while the castles stand as priceless reminders of wars and conquests that once took place here. The charming backdrop and significant historical value have earned it a spot as one of UNESCO's World Heritage Sites. Megalithic sites, cave paintings and Stonehenge-era structures are scattered all over the region – each bears a story of culture that has changed very little since time and life here began.
Remember that this vacation requires planning your itinerary right given that bus departures are very limited. If you miss the last trip, you would most likely be booking a room to spend the night at one of those historic small towns like Beja, Serpa, Moura, Mertola or Terena. Accommodation is surprisingly satisfactory, and there is a wealth of hospitality among the locals.
Herde dos Barros is a country hotel in Terena that offers comfortable rooms, personalized services and great ambiance which are all default amenities here. Read a good book on the terrace with birds chirping as your natural background music. Cap the calm thrill with a world-famous wine drink from Alentejo. Grab lunch at Cafè Alentejo. Housed in a 16th century building, the duck risotto in this stunningly decorated restaurant is highly recommended. When night beckons, fall asleep to the sound of crickets.
The major attractions are not close together and will be difficult to see without a car. There are lovely resorts at Vila Nova de Milfontes, Zambujeira do Mar and Porto Covo. However, the Atlantic winds can create huge breakers so you have to watch out! When you find yourself west of Santiago do Cacem, get out of the car to gaze at the long Atlantic coastline. It is beautiful, and the experience is enough to make you feel like the luckiest person in the world to be in that exact place at that time.
View the picture and read the above text BEFORE you take the quiz.
Take the quiz and let's see how good you are in remembering what you just read.
Quiz #48 Alentejo Portugal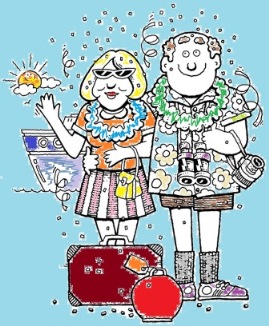 This Travel Quiz is about Alentejo Portugal. This is a true or False quiz. The level of this quiz is easy.
Answer all questions. Each answer is worth about 10 points. If you don't know the answer, then take a guess (unless you want a guaranteed zero for the answer).
This test is timed (3 min) so be aware of that.
Alentejo Portugal is a potential region of Portugal you might want to visit, especially if you like peace and tranquility. Along with remnants of times long ago there is the wide expanse of rolling hills and other beautiful scenery for you to enjoy and marvel at.
---
Alentejo – Southern Portugal
Uploaded to YouTube on Feb 28, 2013
Créditos: http://www.visitalentejo.pt
Alentejo – Southern Portugal – Sud du Portugal – Sur de Portugal

Alentejo Original | In & Out of Pousadas de Portugal
Uploaded to YouTube on Jul 3, 2013
Are you ready for the time of your life with the new Alentejo Original experiences program, in Portugal?

Farm in Alentejo (Traveline Portugal)
Uploaded to YouTube on Sept 21, 2011
In the Southern part of the Iberian Peninsula there is one peculiar landscape that is used for growing cattle and creates very photogenic wide open spaces of grassland and individual oak trees. This is called Dehesa, in Spain, or Montado, in Portugal, and it's home to the Iberian Pigs, which produce the tastiest ham.

The Alentejo Region – focus on Evora (Series 1 of 4)
Uploaded to YouTube on Sep 19, 2013
The 1st in a 4-part series; Peter Hardy travels around the Alentejo region of Portugal. This first video features Evora, the capital of the Alto Alentejo province.