Bordeaux France – A Wine Aficionados Dream
Bordeaux is very well one of the most popular wine havens of France, and probably the world. Bordeaux has over 10,000 wineries and 13,000 grape growers all contributing to almost a billion bottles of wine a year.
The city and its stunning surrounding region is every wine enthusiast's dream destination. Tourism, especially wine tourism, is a major industry of the area. Even if you don't consider yourself a wine expert, you can still find it enjoyable to explore the regions gorgeous vineyards, charming villages and captivating landscape. It will be a different approach compared to just the traditional travel to a city, and should definitely end with a wine toss.
One of the largest cities in Europe, Bordeaux lies at the banks of the Garonne River. There are no towering buildings around the city center, just traditional mansions made of stone and grand terraces, giving the city a very picturesque appearance. Bordeaux's wine-growing tradition dates back to the 8th century. The city of Bordeaux, with a population of 239,157 inhabitants in 2010, is the ninth largest city in France; its metropolitan area is the sixth largest in France, with a population of 1,127,776.
Today, Bordeaux is the world's major wine industry capital, producing millions of bottle every year as well as producing some of the most expensive wines in the world. It is home to the world's main wine fair, Vinexpo. Thus, it would simply be a great loss to visit the city without touring some of its finest vineyards or tasting some of the local wines. Bordeaux is classified "City of Art and History".
The city is home to about 400 historical monuments (only Paris has more in France) with some buildings dating back to Roman times. The historic part of the city is on the UNESCO World Heritage List as "an outstanding urban and architectural ensemble" of the 18th century. One of the best times to visit Bordeaux is during summer, when the region celebrates its annual wine festival.
You can experience your wine exploration in various ways and you don't have to go too far to begin your adventure. Check with the Bordeaux Tourist Office to make sure they still offer a two-hour city tour that includes wine tasting sessions of the famous red and white Bordeaux wine. The session is typically conducted at the famed Wine Bar of the Maison du Vin de Bordeaux. This tour gives you a lot of flexibility as it is available from Monday to Saturday.
There are other themed wine tours provided by different operators, so you have the luxury of choosing from several itineraries. One important thing to remember is to make reservations early to ensure a spot upon your arrival. You don't want to leave it to chance, which can result in disappointment.
Vinostaste arranges wine tasting inside the Châteaux of Bordeaux. The Wine Sign also offers its participants an opportunity to try 6 different wines at the La Winery and Château d'Arsac as an introduction to proper wine tasting techniques. The company B-Winemaker gives you the unique experience of blending your own wine to suit your taste as well as design a label for it. You can then create an order for your specially blended wine to take with you.
If you prefer an independent wine adventure, consider a self-guided walking tour around the city, and include visits to the famous wine bars and merchants in the area. Some of the renowned wine bars to visit are the Chez le Pépère, Wine and Soul, Wine More Time, and La Cave du Petit Commerce.
There are also many world-famous château labels near Bordeaux, such as Château Mouton Rothschild, Château Haut Brion, Château Margaux, Château Ausone and Château Cheval Blanc. For a sweeping look at the distinguished chateaux located on the Slopes of Appellation, ride the Grands Crus Road. This small tourist train runs for approximately 35 minutes and covers an area of 7 kilometers.
Daily wine tours depart from Bordeaux and go to the neighboring vineyards, which have gained recognition for their distinct wines. One of them is the St Emilion vineyard, which is housed in a medieval village and is widely known for its Merlot wine. Other notable vineyards include the Graves, The Médoc, and Sauternes.
Hopefully your visit to Bordeaux will not only provide many great memories of this historic part of France but perhaps will foster a love for the fine wines produced here.
View the picture and read the above text BEFORE you take the quiz.
Take this quiz and let's see how good you are at remembering what you just read.
Quiz #45 Bordeaux France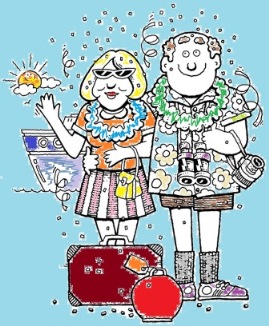 This Travel Quiz is about Bordeaux France. This is a True or False quiz. The level of this quiz is easy.
Answer all questions. Each answer is worth about 10 points. If you don't know the answer, then take a guess (unless you want a guaranteed zero for the answer).
This test is timed (3 min) so be aware of that.
Bordeaux France is a potential city you might want to visit. If you are into wines then this is a must visit destination.
To learn more about a city or area in France click the link below which will take you to our main travel site.
---
Top 14 Reasons To Visit Bordeaux France's Aquitaine Region
Uploaded to YouTube on Dec 12, 2012
What makes Bordeaux and Franceapos;s famed Aquitaine Region so special to visit is that besides having award-winning wines and top cuisine, the history, culture and scenery here are spectacular. Follow along as Emmy award-winning TV travel and lifestyle correspondent Karen Schaler highlights the top 14 things you shouldnapos;t miss when visiting the region!

Bordeaux France
Uploaded to YouTube on Jun 1, 2012
A film featuring the wonderful city of Bordeaux in France

Office de Tourisme de Bordeaux
Uploaded to YouTube on Dec 17, 2009
A French film featuring the city of Bordeaux in France. Présentation de Bordeaux.

Tramway Bordeaux France
Uploaded to YouTube on Aug 10, 2010
The new Bordeaux' tramway network has been opened since 2003.
To preserve the historical center of the city, overhead power lines have been banished : a third rail supply enables its tramways to be powered.

Bordeaux A walking tour around the city / Burdeos Un paseo por
Uploaded to YouTube on Jun 2, 2011
Several pictures of the city of Bordeaux, capital city of Aquitaine (France), declared UNESCO World Heritage Site. Includes main touristic highlights: Rive gauche (left bank), Pont de pierre (stone bridge), Saint Michel, Sainte Croix, Palais Rohan, Cathédrale Saint-André, Rue Sainte Catherine, Place de la Bourse (Place Royale), Saint Seurin, Église Notre Dame, Monument aux Girondins, Grand Théâtre (Opéra). Finally night photos.

Youth Homes Wine Toss
Uploaded to YouTube on Sep 5, 2012
Youth Homes wine toss game held at our 2011 gala. Planning on having it again