Climbing Mount Yushan Taiwan – an Exhilarating Experience
Situated in the central part of the island nation of Taiwan, Mount Yushan is one of the highest mountains in East Asia, making it a great climbing destination in the region. Standing at about 3,952 meters, Mount Yushan has 11 steep peaks, and is known for its deep valleys, sunrises, sunsets and overall stunning landscape scenery.
Climbing Mount Yushan (also called Jade Mountain) is a memorable experience but it also requires preparation in terms of logistics and physical stamina.  The main entrance to the Mount Yushan trailhead is situated at the Tataka Visitor Center, close to the Upper DongPu parking lot by Expressway 21. There is a lodge in the parking lot where most climbers stay for the night to acclimatize to the weather and temperature. From this spot, you need to hike 2.8 kilometers to reach the trailhead. If you want to save time during the day, you can take a shuttle service to the trailhead.

Trail Information
The trailhead, which is 11 kilometers long, leads to the main peak of Yushan.  During this journey, expect an elevation change of about 1,400 meters. Hikers are expected to take extra precaution as the trail is relatively narrow. Once close to the summit, the path becomes very steep that you will need to grab a cable to make your way to the top.
The trail is clearly marked and there are even some interpretatives along the way, providing bits of information about the geology, flowers, trees and other plants in the area. There is another summit route that starts from Tongpu and goes 23 kilometers all the way up. It is possible to reach the summit of Mount Yushan all in one day, but the hiking trip would last about 12 hours. You will need to leave the Upper DongPu parking lot at 3:30AM.  Take note that you will have to be in good physical condition to be allowed to do the day hike.
You can also divide your Yushan climbing experience into two days to have enough rest and time for altitude acclimatization. After climbing the trailhead for 8.5 kilometers, a number of climbers do an overnight at Paiyun Lodge, which is at an elevation of 3402 meters and situated on the western slope of Yushan Main Peak. This recently renovated Paiyun Lodge is always busy; so make sure to make a reservation at least a month ahead. A number of climbers prefer to leave early in the morning on the second day of the mountain climb to reach the summit in time for the sunrise.  On a clear day, you will get panoramic views of the Taiwan Strait and the Pacific Ocean.
How to Get There
The main access points to Yushan are the cities of Chiayi and Taichung. From these places, you can take a bus or train service to the Tataka Recreation Area. The best time to climb Mount Yushan is during dry season, which is from October to December. An entrance permit needs to be purchased from the Yushan National Park to climb the mountain, and an application is available online.
If you're a seasoned climber, you may the climb Yushan on your own provided you have the necessary equipment including ropes, hooks and altitude sickness medicine. You can also hire an experienced guide or tour company to assist you. Most tour companies provide transport as well as arrange accommodation, food and the itinerary.
---
玉山 – Yushan (Jade Mountain) – Taiwan 2011 (Full HD)
Uploaded to Youtube on Aug 31, 2011
Yushan is the highest mountain in Taiwan and the fourth highest mountain on an island.
In the winter, Yushan is often capped with thick snow which makes the entire peak shine like stainless jade, hence its name.
Yushan and surrounding mountains belong to Yushan Range, which is part of Yushan National Park in Taiwan. Yushan National Park is Taiwan's largest, highest and least accessible national park. It contains the largest tract of wilderness remaining in Taiwan and is also valued for its pristine forests and faunal diversity, including many endemic species.
The highest point of Yushan range, Yushan, is 3,952 metres (12,966 ft) above sea level.
With panoramic views, overlapping mountains, and deep, plunging valleys, Yushan National Park is well known for its scenery, sunrises, sunsets, geological features, and views of the clouds from above.
View the picture and read the above text BEFORE you take the quiz.
Quiz #77 Climbing Mount Yushan Taiwan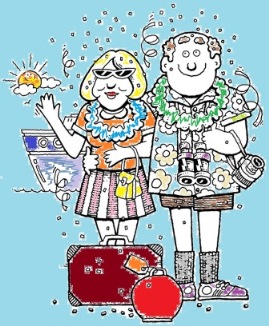 This Travel Quiz is about Climbing Mount Yushan Taiwan. This is a true or false quiz. The level of this quiz is easy.
Answer all questions. Each answer is worth about 10 points. If you don't know the answer, then take a guess (unless you want a guaranteed zero for the answer).
This test is timed (2 min) so be aware of that.
If you like trekking or mountain climbing you might want to try your hand at Mount Yushan in Taiwan. You must have experience, however, to make this climb.