Cruising the Backwaters of Kerala, India
In addition to the historical landmarks, beaches, and mountain resorts, another good reason to visit India is found in the backwaters of its southwest region. Those who explore the backwaters of Kerala will be astounded by its lagoons and canals that are hundreds of kilometers long.
Adding to this massive amount of water are 5 other lakes and 38 rivers that end up into the Arabian Sea. Yes, it is water everywhere in between small strips of land in this Indian state. These backwaters are first and foremost the main sources of fresh water, and home to diverse groups of marine life.  But over the years, the Kerala backwaters have been a major tourist destination in the Indian state.
The Three Backwater Regions in Kerala India
There are three backwater regions in Kerala India. The most accessible among the three is the Vembanad, which is also renowned for its beauty. The region covers the Alapuzha, Kottayam and Ernakulam districts, and also contains the longest lake in South Asia – Vembanadu Lake.  Alappuzha town possesses one of the biggest and most picturesque canal and lagoon networks. It is one of the favorite spots for tourists to visit. Another village that has become also became a tourist is Kumarakom, which not only houses a bird sanctuary but also celebrity holiday residences. The other two main backwater regions are the Kannur-Valiyaparambu Backwaters and Astamudi Lake.
The Kettuvallams of Kerala
So what is the best way to explore all these beautiful attractions? Hop on a boat for a day or more! The boats cruising the Kerala backwaters are attractions themselves. The vessels are actually the traditional types, and are called kettuvallams (roofed boats). Kettuvallums can measure up to 70 feet in length and have a capacity of 30 tons. They were originally intended for transport and were made of wooden planks tied together by coconut ropes.
In recent years, the Kettuvallams have been converted into houseboats for tourism and cruising purposes.  These houseboats are equipped with amenities like toilets, bedrooms, kitchens, and bars. It is also very common to have navigating crew and kitchen staff onboard. So while you safely go through the scenic, cultural and historical spots in the backwaters of Kerala, you can enjoy a sumptuous meals and drinks.
The more modern, bigger and elaborate ones, owned by large companies, are multi-story and air-conditioned, and have observation decks. Some even have halls or open spaces for parties, meetings and conferences. However, if you intend to discover the beauty of the backwater landscape, consider keeping it simple and more environment friendly by opting for the more traditional houseboats operated by locals.
There are various cruising packages offered by several companies and groups around Kerala. The rates for these cruises depend on the season. The cruise itinerary usually allows you to stop at the most significant cultural or historical landmarks around the backwaters.  It is also possible for you to swim at some spots along the itinerary.
A number of the houseboats run a 22-hour cruise, but expect these boats to be anchored from 8:00 pm until the early morning of the next day because night sailing is legally prohibited for safety reasons. It is also possible to get on an 8-hour cruise if you prefer not to do an overnight.
Getting There; Kerala India
By Air
To access Vembandu Lake, Cochin International Airport (COK) located in Kochi is ideal as its located just 90 kms from Alapuzha and Kottayam districts.
To access Astamudi Lake, Thiruvananthapuram Airport (TRV) located in state capital Thiruvananathapuram is better, as its located within 68 kms.
Calicut Airport (CCJ) of Kozhikode, should be your choice to reach Malabar Backwaters, particularly Kannur areas. Alternatively Mangalore Airport (IXM) and Coimbatore Airport(CJB) are other options having national flight connectivity.
By Train
Alapuzha Town and Kottayam Junction are major railway stations in Indian Railway Network, for all trains bound to South Kerala, where one needs to align to proceed to Alapuzha Backwaters and Kumarakom islands respectively.
Kollam Junction, is a major railway station, which is located in heart of Kollam town where one can reach Astamudi-Sasthamkotta lake regions
Kannur, Thalassery, Kasargod etc are major railway line in busy Konkan Railway line (Trivandrum-Mumbai route), hence align respectively, to proceed to Malabar backwaters region
By Car
Most of the backwater regions are interconnected each other with National highways and State highways. While much of Alapuzha region is connected by NH 47, Kottayam is connected with SH-1 (MC Road) and both the regions are interconnected with A-C State highway (Alapuzha-Changassery).
Much of Kollam regions are covered with numerous State highways and 2 national highway- NH 47 and NH 208.
Northern Kerala are interconnected with several SH and NH 17.
By Ferry
Regular cruises call at Kochi port from where tourists can reach Vembandu lake either by car or yachts or light cruisers. A few ships do call at Old Alapuzha Port.
Similarly few cruises call at Beypore Port near Kozhikode, from where tourists can proceed to Kannur Backwaters via cars.
---
Kerala India's Exotic Rural
Uploaded to Youtube on Aug 14, 2011
Kerala is a popular tourist destination for its backwaters, yoga, Ayurvedic treatments and tropical greenery. Kerala has the highest Human Development Index in India, comparable with that of first world nations but with a much lower per capita income. The state has a literacy rate of 94.59 percent, also the highest in India.
A survey conducted in 2005 by Transparency International ranked Kerala as the least corrupt state in the country. Kerala has witnessed significant migration of its people, especially to the Persian Gulf countries during the Kerala Gulf boom, and is heavily dependent on remittances from its large Malayali expatriate community.
View the picture and read the above text BEFORE you take the quiz.
Quiz #78 Cruising the Backwaters of Kerala, India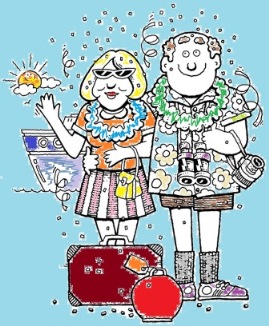 This Travel Quiz is about Cruising the Backwaters of Kerala, India. This is a true or false quiz. The level of this quiz is easy.
Answer all questions. Each answer is worth about 10 points. If you don't know the answer, then take a guess (unless you want a guaranteed zero for the answer).
This test is timed (2 min) so be aware of that.
The backwaters of Kerala India is a potential area of India you might want to visit. It's a very popular tourist area.