Travel destination Belize. Read about this Central America country then take the quiz. Will you max it?
Belize – a Central American and Caribbean Nation
Belize is located on the northeastern coast of Central America. It is a very small country compared to most other countries. It is the only country in the area and in Central America that has English as its official language; an English creole and Spanish are also commonly spoken. The country is bordered on the north by Mexico, to the south and west by Guatemala, and to the east by the Caribbean Sea. Its mainland is about 180 mi long and 68 mi wide.
The country has only 8,800 square miles of land With and a 2013 estimated population of only 334,297. Putting that in perspective that's about 20,000 more people than the city of Riverside, California, just one of many large cities in California, USA. Belize has the lowest population density in Central America. Although a small country, the country's population growth rate of 1.97% per year in 2013 is the second highest in the region and one of the highest in the western hemisphere.
Belize has an abundance of terrestrial and marine species and a large diversity of ecosystems. This gives it a key place in the globally significant Mesoamerican Biological Corridor.
Belize is considered a Central American and Caribbean nation with strong ties to the entire Latin American and Caribbean region. It is known for its September Celebrations, and is the birthplace of chewing gum and Punta music.
Foreign Relations
Belize is a full participating member of the United Nations and many other organizations. This includes the Commonwealth of Nations, Organization of American States (OAS), Central American Integration System (SICA), the Caribbean Community (CARICOM), and many more. Belize is an original member (1995) of the World Trade Organization (WTO), and participates actively in its work.
Crime and Violence
Like most other countries there is crime. The majority of violence in the country comes from gang violence. This includes trafficking of drugs and persons, drug smuggling routes, and sales rights. Even so, violence in the country is not as significant compared to some other Central American countries. More specifically Honduras, El Salvador, and Guatemala.
But still, in 2007, 97 murders were reported and 92 murders reported in 2006. Belize City is responsible for a large percentage of the murders: 39 murders in 2007 and 35 in 2006. Aside from the high number of murders, there are also rape cases (38 reported in 2007), robberies (507 reported in 2007), and burglaries (1244 cases in 2007).
There are many possible explanations for the multitude of murders, including robberies, disputes (drug related and domestic), misunderstandings, and the leading cause: altercations. In 2011, the government established a truce between many major gangs, lowering the murder rate.
Climate
The tropical climate in Belize has a pronounced wet and dry season. However, there are significant variations in weather patterns by region. Temperatures vary according to elevation, proximity to the coast, and the moderating effects of the northeast trade winds off the Caribbean. Overall, the seasons are marked more by differences in humidity and rainfall than in temperature, with average temperatures in the coastal regions of 75.2 °F in January to 80.6 °F in July.
Tourism
Many natural factors, such as climate, the Belize Barrier Reef, over 450 offshore Cayes (islands) and excellent fishing contribute to a lot of tourist visiting the country every year. The country has safe waters for boating, scuba diving, and snorkeling and numerous rivers for rafting, and kayaking. There are also various jungle and wildlife reserves of fauna and flora, for hiking, bird watching, and helicopter touring.
You will also find many Maya ruins, all of which support the thriving tourism and ecotourism industry. Of the hundreds of cave systems, Belize also has the largest cave system in Central America.
Demographics
Due to Colonization, slavery, and immigration, all have played major roles in affecting the ethnic composition of Belize's population. As a result, this country has numerous cultures, languages, and ethnic groups. Creoles and other ethnic groups are emigrating mostly to the United States, but also to the United Kingdom and other developed nations for better opportunities. Because of conflicts in neighboring Central American nations, Mestizo refugees from El Salvador, Guatemala, and Honduras have fled to Belize in significant numbers during the 1980s. These two events have been changing the demographics of the nation for the last 30 years.
View the pictures and read article above BEFORE taking quiz.
Take this quiz about the Central American country of Belize.
Quiz #5 Belize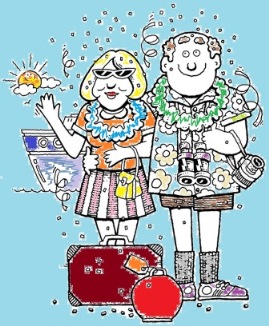 This Travel Quiz is about the country of Belize This is a True or False quiz. The level of this test is easy to medium difficulty. You need to actually read the article and remember what you read. If you cheat the quiz will have little meaning.
Answer all questions. Each answer is worth 10 points. If you don't know the answer, then take a guess (unless you want a guaranteed zero for the answer).
This test is timed (3 min) so be aware of that.
This quiz is about Belize, in Central America, a potential city you might want to visit.
Belmopan-Belle of the Belizean Ball
Something about Central America
Do you have travel perception? Buy my TravelPerception.com and I'll build you a simple travel website. CLICK HERE.